Posted by Ghost Scream Hot Sauce on Jul 9th 2021
There are people who love hot sauce. And then there are those who really love hot sauce to the point where they want to gather with others and talk about gourmet hot sauce.
At Ghost Scream, we tend to fall into that second category. After all, we're insanely proud of our ghost pepper sauce line and are always willing to chat about it.
That said, our team decided we needed a blog post that offered enjoyment to all the specialty hot sauce fanatics out there. And that's why we came up with this list of the ten best hot sauce and chili pepper festivals in the United States.
Ready to find one near you? Here are 10 of our favorites.
1. NYC Hot Sauce Expo
If you live in New York City and love all things spicy, then you'll be excited to hear about the NYC Hot Sauce Expo. The dates for this year range from October 16 to 17, 2021 and the event is happening at the Brooklyn Expo Center.
The event features challenges, awards, and even a Guinness Book of Records reaper eating contest with a whopping $1000 grand prize. As a side event, they're also hosting a Booze and Infuse event for those looking to add a little spice to their favorite cocktails.
2. Austin Chronicle Hot Sauce Festival
Everything is said to be just a little bit bigger in Texas and it appears that includes their love of ghost pepper hot sauce. While there is no current date for the Austin Chronicle Hot Sauce Festival for this year, the event typically takes place in August and raises money for a local food bank.
The feature of this event is typically local hot sauce brands, although others from around the country are also encouraged to join in on the fun. There's tasting kits for attendees, giving you an excellent opportunity to find your new favorite red or green hot sauce.
3. National Buffalo Wing Festival
Just about the only place you would expect them to hold a wing festival is Buffalo, New York. And that's exactly where the National Buffalo Wing Festival is happening on September 4th and 5th, 2021.
Celebrating their twentieth year, the event happens at the NFL's Highmark Stadium and celebrates all things spicy. And, as expected, there will be plenty of opportunities to taste sauces and even take part in wing eating competitions. It should be a good time for all who attend, and tickets are available for presale.
4. Hatch Valley Chili Festival
One of the most famous and celebrated chili pepper events in the country is New Mexico's Hatch Chili Festival. No exact date has been announced for this year's festivities, but it usually takes place in early September to coincide with harvesting the peppers.
The thing that makes this festival so different is that it isn't just a gathering. Hatch is a town that thrives on pepper culture and this time of the year is central to their economy. Thus, the whole thing becomes one big party in the desert that you're sure to love. (And yes… there will be plenty of verde hot sauce there, too!)
5. ZestFest
One of the largest culinary events in the country for all types of food is Texas's annual ZestFest. This event centers on all things insanely spicy and even features an atomic food eating contest. There are also other smaller food challenges, chef demonstrations, live music, and so much more.
While this year's event has already passed, the promoters are already hard at work on next year's festival which should take place in June.
6. National Fiery Foods and BBQ Show
If you really love a good gourmet hot sauce, then you'll adore the National Fiery Foods and BBQ Show in Albuquerque. This unique event goes from March 4 to 6, 2022.
There's a cooking competition amongst some of the gourmet industry's biggest chefs, plus tons of tasting opportunities, vendors, and more. For those that like learning new ideas, there's also quite a few professional cooking demonstrations, too.
7. Berks Pepper Jam
While Pennsylvania's Berks Pepper Jam is a smaller event, it is still worth adding to this list. This annual local event has not released dates for 2021, but they should be announcing further information soon.
Attendees get to enjoy tastings and there's activities for the whole family to enjoy. Plus, there's plenty of craft beers, live music, vendors, and kid's activities to keep everyone entertained.
8. Pinellas Pepper Fest
Florida's Pinellas Pepper Fest is another excellent hot foods expo you'll want to check out. While the 2021 date has already passed, they are planning another one sometime in 2022.
Deeming themselves a hot and spicy food show, the event features plenty of demonstrations, tastings, vendors, live music, and more. Just like Berks Pepper Jam, this is a smaller community event but still tons of fun if you live locally.
9. California Hot Sauce Expo
One of our favorites is the California Hot Sauce Expo. This exciting event takes place in Anaheim, a city that really loves their peppers. Hot sauce brands from all over the country come together to celebrate all things spicy for this festival that usually lasts two days in August.
While 2021 details have not been announced, we expect there to be something coming out about it soon.
10. Pueblo Chilis and Frijoles Festival
The Pueblo Chili and Frijoles Festival in Colorado takes place September 24 to 26, 2021. Hosted by the City of Pueblo's Chamber of Commerce, it is the twenty-seventh year for the event.
Activities include a jalapeno eating contest, a chihuahua parade, live food demonstrations, and even on-site chili roasting.
Best Hot Sauce and Chili Pepper Festivals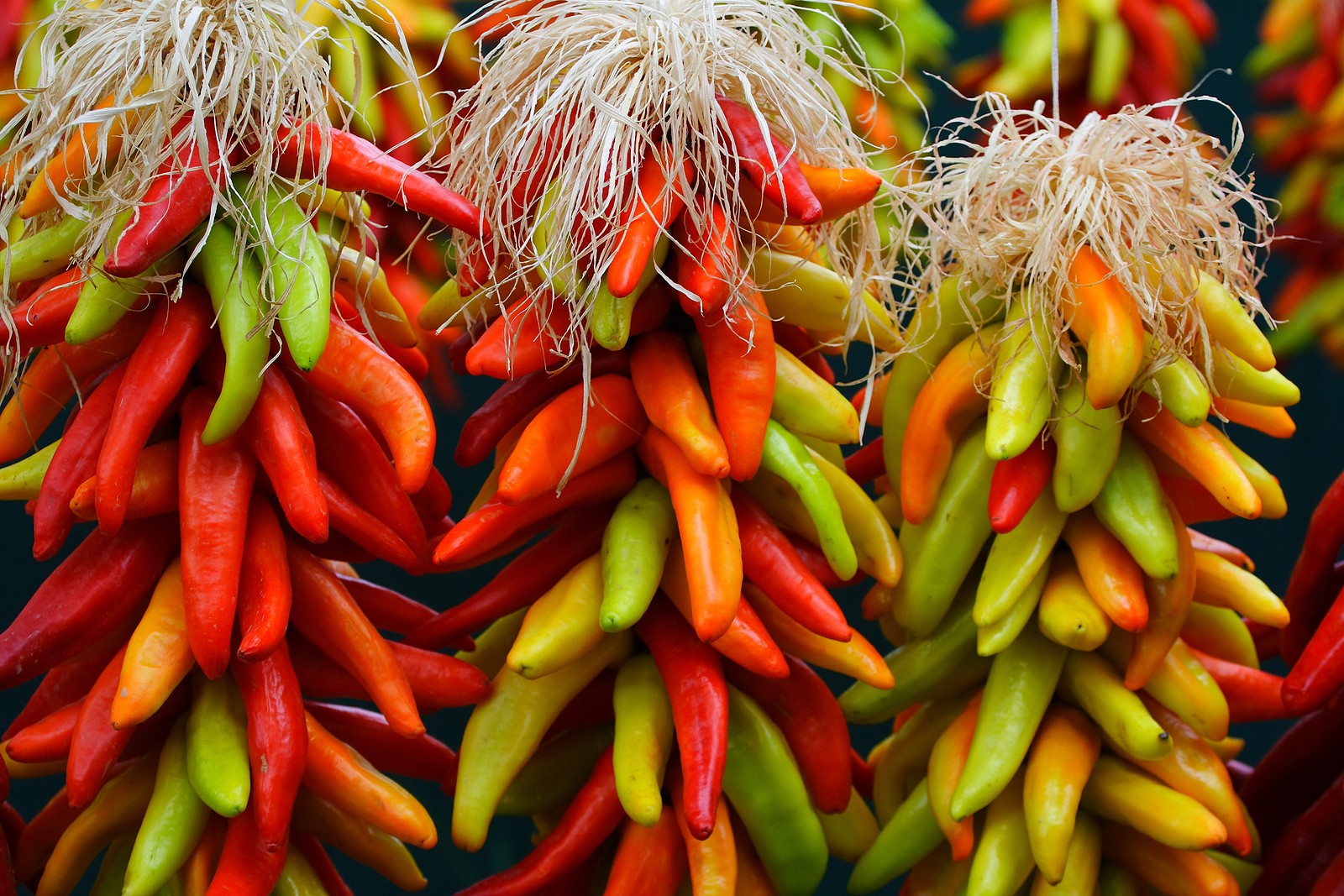 Of course, it is important to remember that many of these events have changed their schedules for the 2021 season due to world events. However, most are planning on coming back with dates expected to be announced soon.
Can't wait that long to enjoy a bit of spice? Visit out Ghost Scream hot sauce store to order all your favorites, like our truffle hot sauce, best smoky hot sauce, and keto hot sauce.