Posted by Ghost Scream Hot Sauce on Aug 10th 2021
Here at Ghost Scream, we admit that we're total foodies. In fact, our team is always looking at new and exciting recipes to pass on to our blog readers.
We want you to enjoy your gourmet hot sauce experience, which means we're always ready to take one for the team and spend countless hours searching the far corners of the internet to find the most unique and unusual hot sauce recipes out there.
So… Maybe that's a bit of a stretch and slightly dramatic. But finding exciting and unique spicy recipes to share with you is always fun. And we love ensuring our customers have a good time.
Which is why we've put together this collection of five unusual recipes using hot sauce -- including donuts. Are you ready to jump in on the spicy madness and see what we've found to share with you? Let's get started.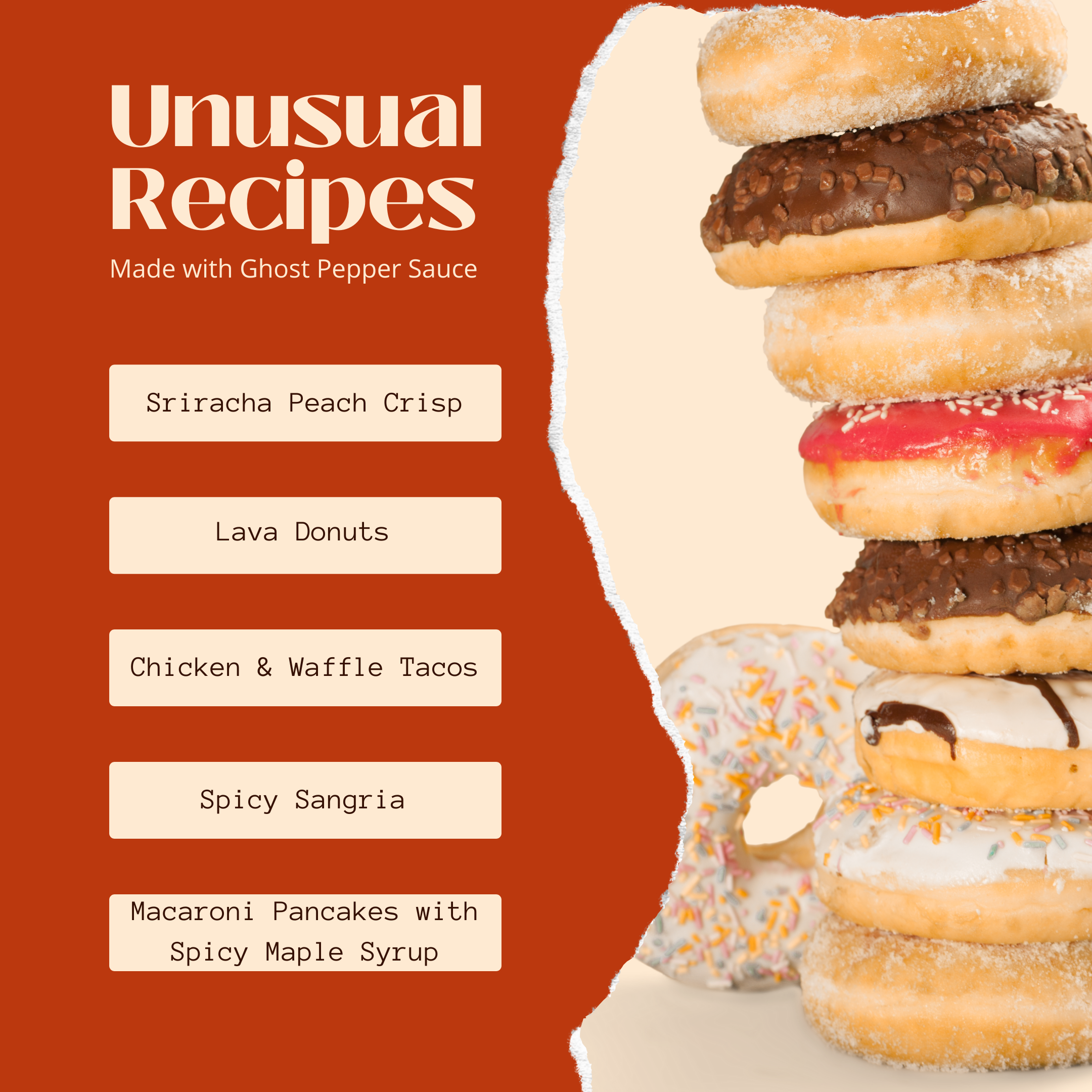 1. Sriracha Peach Crisp from Budget Bytes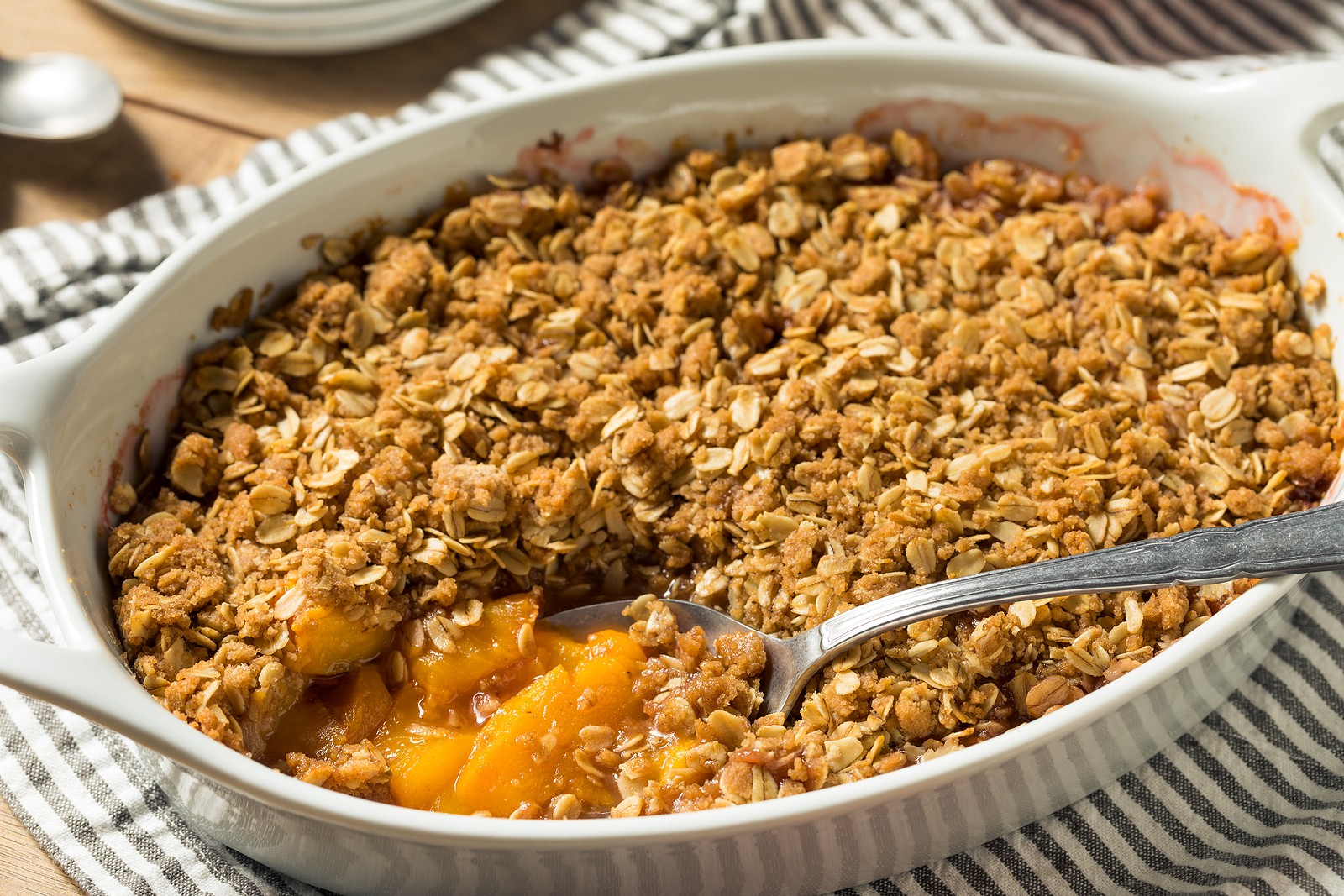 We must admit, the idea of pairing sweet, juicy peaches with hot sauce had us a little confused at first. But then the team at Budget Bytes explained the idea for their recipe, which comes from a combination of what you would find in a top-notch fruit salsa and we were sold.
While their sriracha peach crisp recipe includes just a tablespoon of the hot sauce, we think you could really substitute any of your favorite specialty hot sauce varieties. Just make sure it doesn't have added flavors like garlic, which wouldn't pair too well with the sweetness of the fruit.
2. Lava Donuts by FoodBeast
Love the taste of hot cinnamon candies? Then you'll love this lava donut recipe by FoodBeast. This unique recipe features the added flavor of cinnamon and creamy taste of white chocolate. But it also includes a kicking cake donut, too. The taste combo is pretty insane and we can't wait to hear about what you think if you try it out!
Of course, ghost pepper donuts aren't for everyone. So, make sure to clearly mark that these are extra spicy so that the littles ones around aren't taken by surprise on that first bite.
3. Chicken and Waffle Tacos by Josh Elkin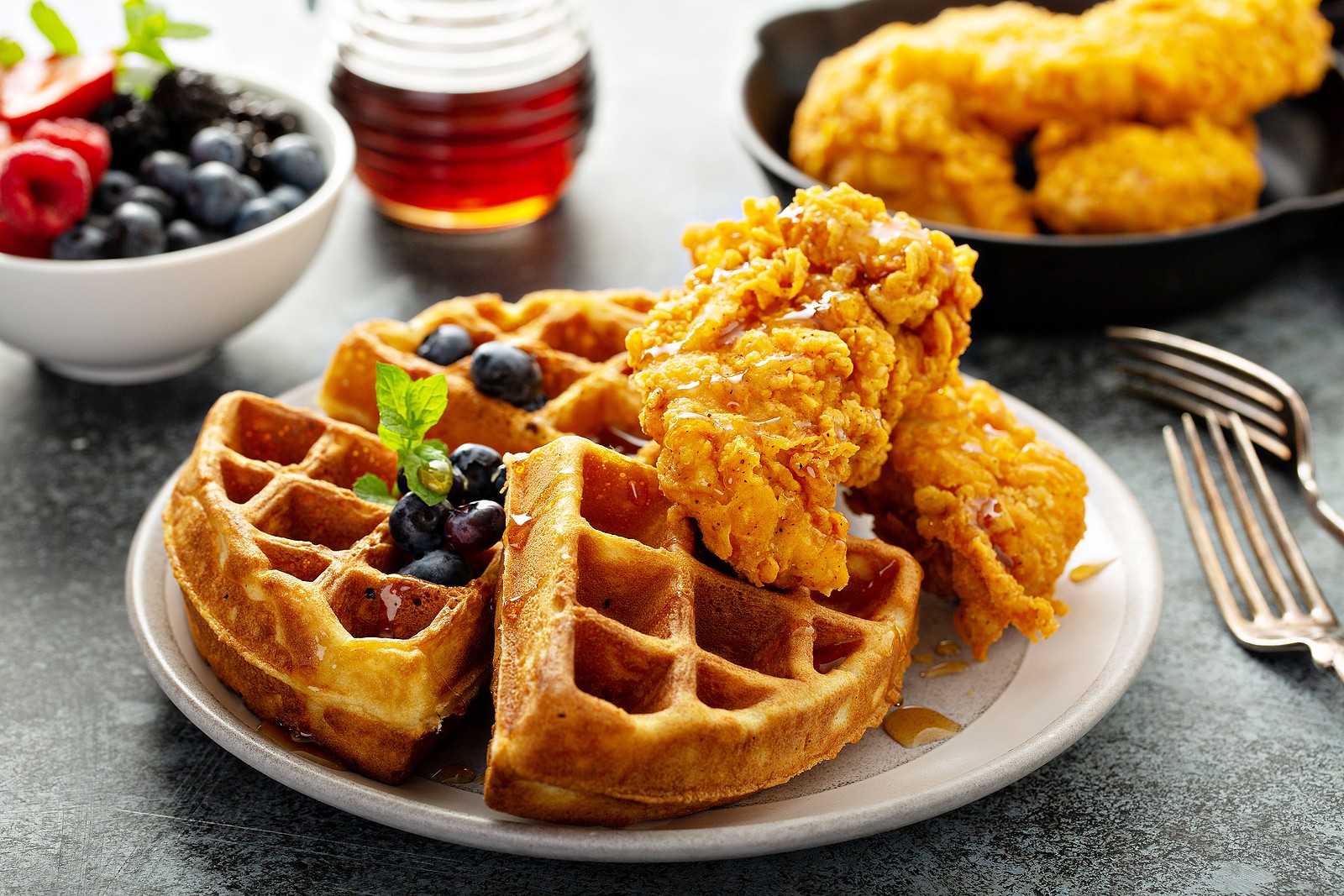 If you're into unusual food infusions, then you really need to follow food streamer Josh Elkin on Instagram. This guy always seems to come up with craziest concoctions, including quite a few that mention the use of gourmet hot sauce.
Our favorite one? These chicken and waffle tacos. Think of it like if you made spicy chicken tenders, creamy mac and cheese, and then made a waffle cone shaped like a taco and stuffed everything into it. It's a beautiful conglomeration of three different meals into one.
4. Spicy Sangria by Macheesmo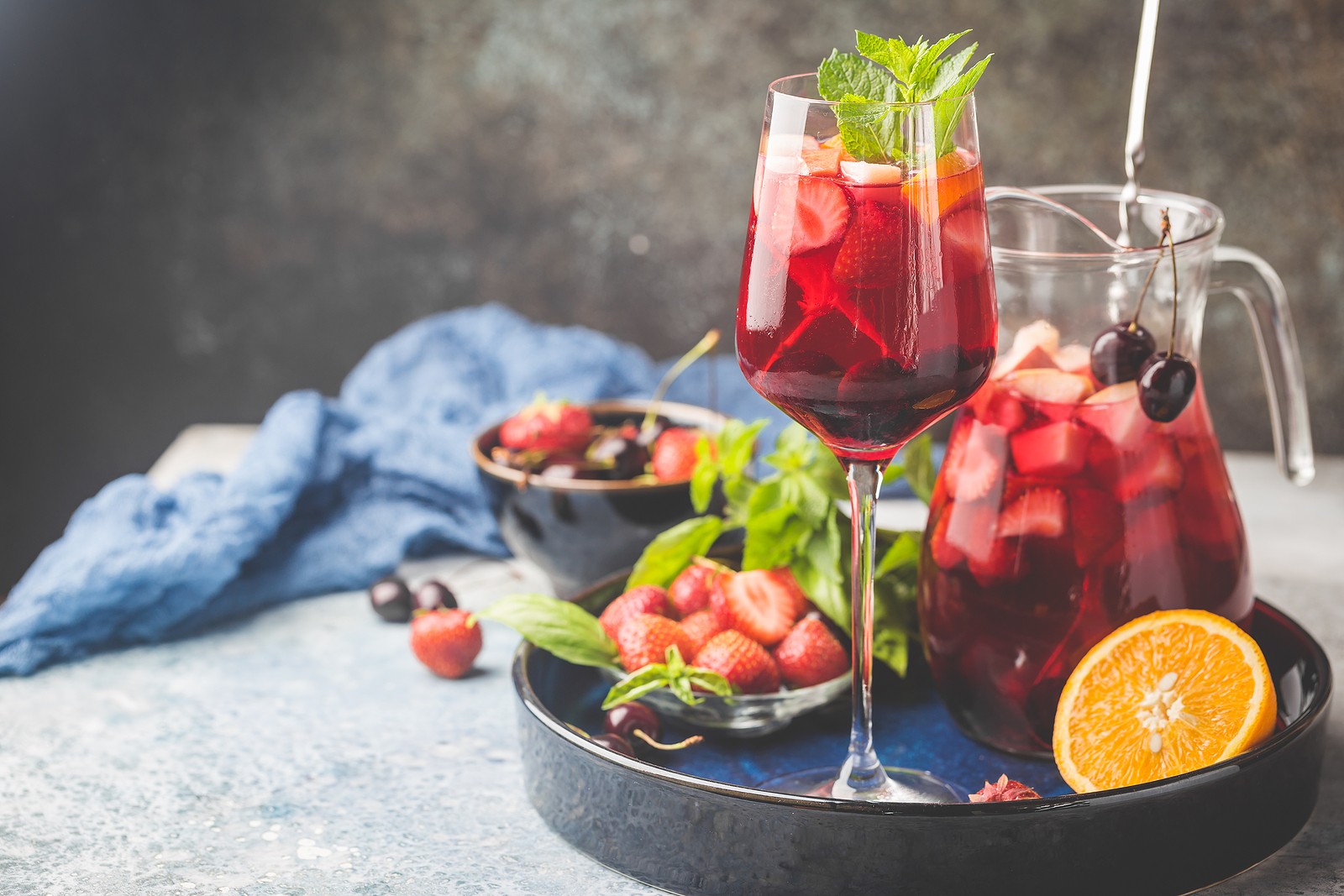 We couldn't create a list of unusual recipes using hot sauce without including at least one cocktail, right? This spicy sangria recipe uses a dash of your favorite hot sauce to create a sweet-and-hot beverage that's sure to be a hit at your next party.
Mixed with a little club soda, it's equal parts refreshing with a warm heat you'll have to try to really understand. Best of all, it pairs well with Mexican food. And who doesn't love a good Taco Tuesday with a side of our green pepper hot sauce?
5. Macaroni and Cheese Pancakes with Spicy Maple Syrup
Say what? Yes, you read that right. This has to be one of the most unusual recipes our Ghost Scream team has come across, but we are totally loving the uniqueness of the process. According to this Food Network recipe, the so-called pancakes are a mix of leftover macaroni and cheese paired with pancake batter.
The hot sauce part comes in with the maple syrup, which is mixed with a quarter cup of your favorite gourmet hot sauce blend. We think our Ghost Scream Original Hot Sauce would be the best candidate here. While the combination seems unusual, it is easy to see where it could make for a unique way to use leftovers.
Creating Your Own Hot Sauce Recipes
While we've included five of the most unusual ones we've seen lately, we would love to inspire you to create your own recipe using your favorite Ghost Scream red or green hot sauce. To help you come up with your unique idea, here are several ideas.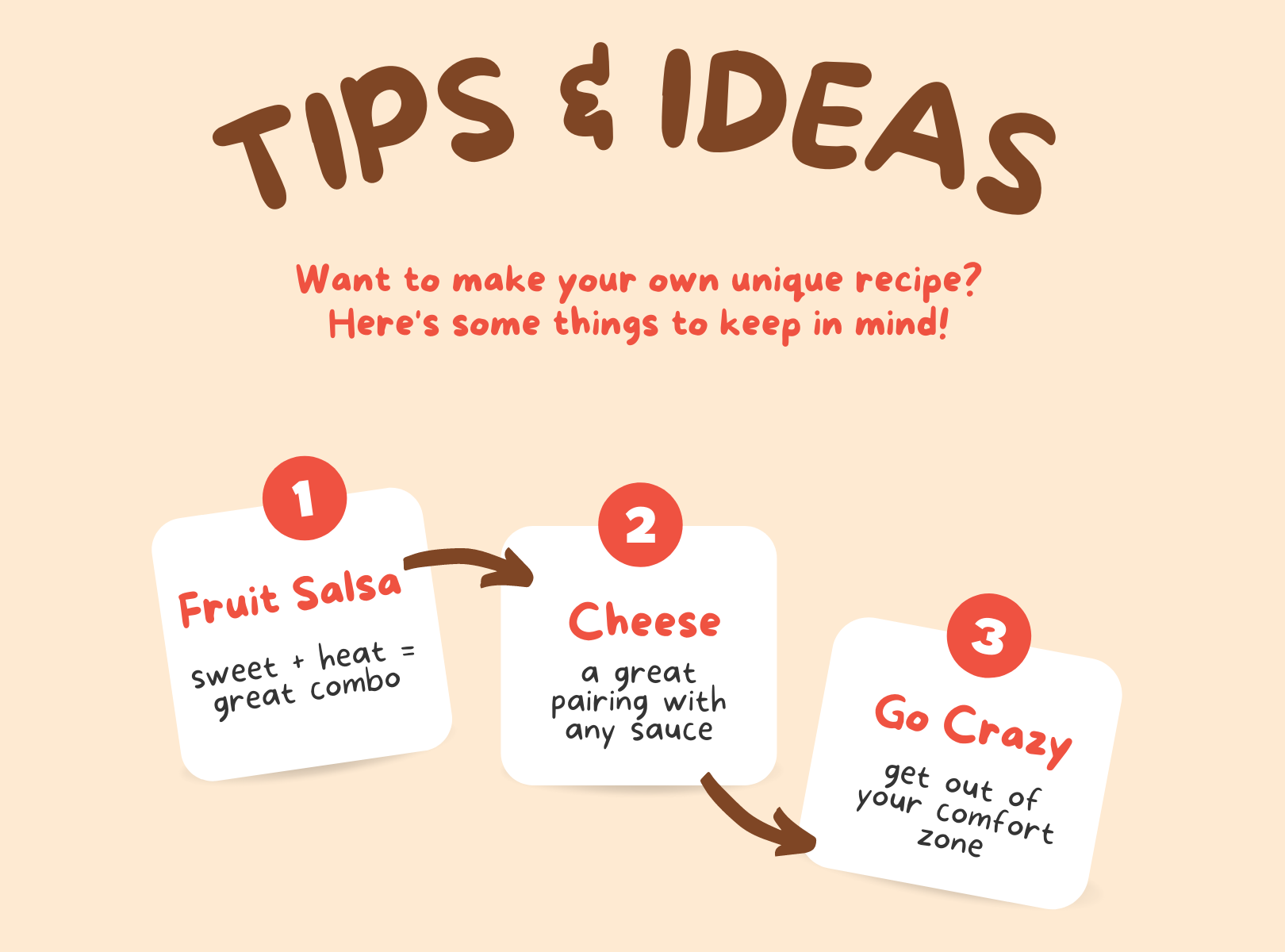 1. Remember Your Favorite Fruit Salsas
Although we mentioned it earlier in this piece, it is important to remember your favorite salsas and other flavors where sweet and heat together blend well. Fruits like mangos, berries, and even some citruses go remarkably well with spicy.
2. Cheese, Please!
If you're looking for a good keto hot sauce combo recipe, remember that cheese is always a good pairing with hot sauce. Maybe something as simple as a crustless skillet pizza with our Ghost Truffle Hot Sauce would do the trick. Or even an egg dish that includes our verde hot sauce.
3. Get a Little Crazy
We get it. Hot sauce fanatics like us are usually a little crazy to begin with. That means it's always acceptable to add hot sauce to your favorite recipes, like your grandmother's apple pie or your aunt's classic eggnog. We're totally game to hear about it. Just remember, it is only crazy until someone tries it and it tastes good, right?
What's Your Favorite Ghost Pepper Hot Sauce Recipe?
Have you tried any of the recipes we've included in this list? Or do you have a favorite that you whip up in your kitchen all the time? We would love to hear about it! Please reach out to us on social media or send us an email with your best ideas. If it is truly unique, we just might share it on an upcoming blog post.
Of course, it's always acceptable to just enjoy ghost pepper hot sauce on your favorite normal foods, too. And be sure to stock up on your favorite Ghost Scream varieties at our online hot sauce store!