Posted by Ghost Scream Hot Sauce on Feb 24th 2021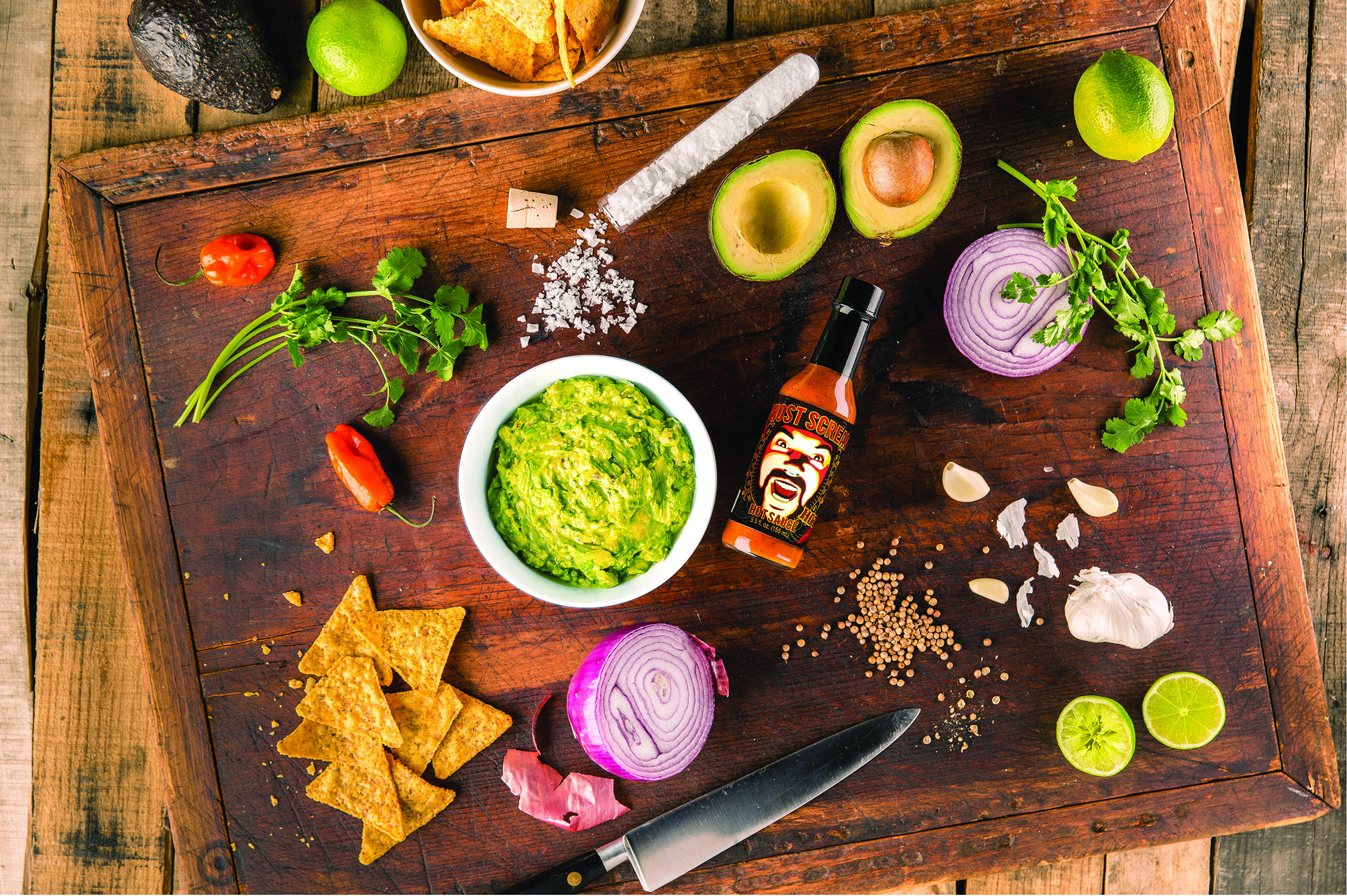 Who needs a killer Guacamole for the weekend? This recipe is always an easy go to for us. We love the fresh cracked coriander seed, it adds subtle citrus notes. The Ghost Scream Original Hot Sauce adds the right amount of smoky flavor and spice. Add as much as you want! Fry your own chips for a authentic twist.
Ingredients:
2 tsp Fresh Garlic (minced)
3 tbsp Fresh Cilantro (minced)
1 tsp Fresh Cracked Coriander Seed
Directions:
Squeeze Lime Juice into a bowl. Add the Kosher Salt, Red Onions, Garlic, Coriander and Cilantro to marinate. Add diced Avocados. Combine all the ingredients in serving bowl and form into a mound. Using a spoon, make a small impression on top the guacamole mound. Fill with Ghost Scream Hot Sauce or Ghost Scream Chili Garlic Paste for a Spicy Kick! Enjoy with Eyes Wide Open!
Serves 6 – 8 people