Posted by Ghost Scream Hot Sauce on Oct 12th 2021
Halloween is just around the corner. Are you ready to have a little fun this fall? We are, too!
Which is why our Ghost Scream team has put together this list of spicy ways to incorporate your favorite ghost pepper hot sauce brand into the festivities.
From hot sauce costume ideas to our best party recipes, here are a few "spooktacular" ways to incorporate Ghost Scream into your Halloween celebration.
1. Ghost Scream Hot Sauce Costume Ideas

You know you love Ghost Scream Hot Sauce on just about everything. But why not share your admiration with the world by wearing a fun hot sauce costume this year? We've compiled four of our most creative ideas for you to try out.
Ghost Scream Vampire
Looking for a creative Halloween costume? Here's a good one… Dracula's cousin who loves a good hot sauce. Instead of blood, the Ghost Scream Vampire wants to suck on ghost peppers.
To pull this look together, just take an ordinary vampire costume and add a few hot sauce labels to the cape. Carry around a bottle of our specialty hot sauce for good measure. Bonus points for handing out samples of our chili jam.
The "Spicy" Girls
Ready for a group costume to show off your love of Ghost Scream gourmet hot sauce? Why not gather your friends and go as the "Spicy" Girls? (Or guys. We're not biased.) Here's our idea for how this could work. Each of you could pick your favorite flavor and go in costume as that blend of hot sauce.
Picture it now… One member of your group is decked out in yellow for our Ghost Scream Vindaloo Curry Hot Sauce. Two more in hues of chartreuse could be our two green hot sauce varieties, El Verde Hot Sauce and Green Reaper Hot Sauce. The possibilities are nearly endless!
Green Reaper of Doom
Who needs the Grim Reaper when you can dress up as much scarier (and tastier!)? Green Reaper of Doom? Of course, this costume idea channels the spirit of our beloved green hot sauce infused with ghost peppers. Be a bottle or simply carry a scythe and a string of faux green chili peppers around your neck for added effect. (And, if you do, send us a photo!)
A Bottle of Ghost Scream
Of course, our name alone should be scary enough, right? Going as a bottle of your favorite ghost pepper hot sauce is a great way to evoke fear, hunger, and snack vibes into the partygoer masses. Too dramatic? Nah. We like to think Ghost Scream is only for those who dare to take their taste buds to the extreme.
2. Ghost Scream Spicy Party Food Recipes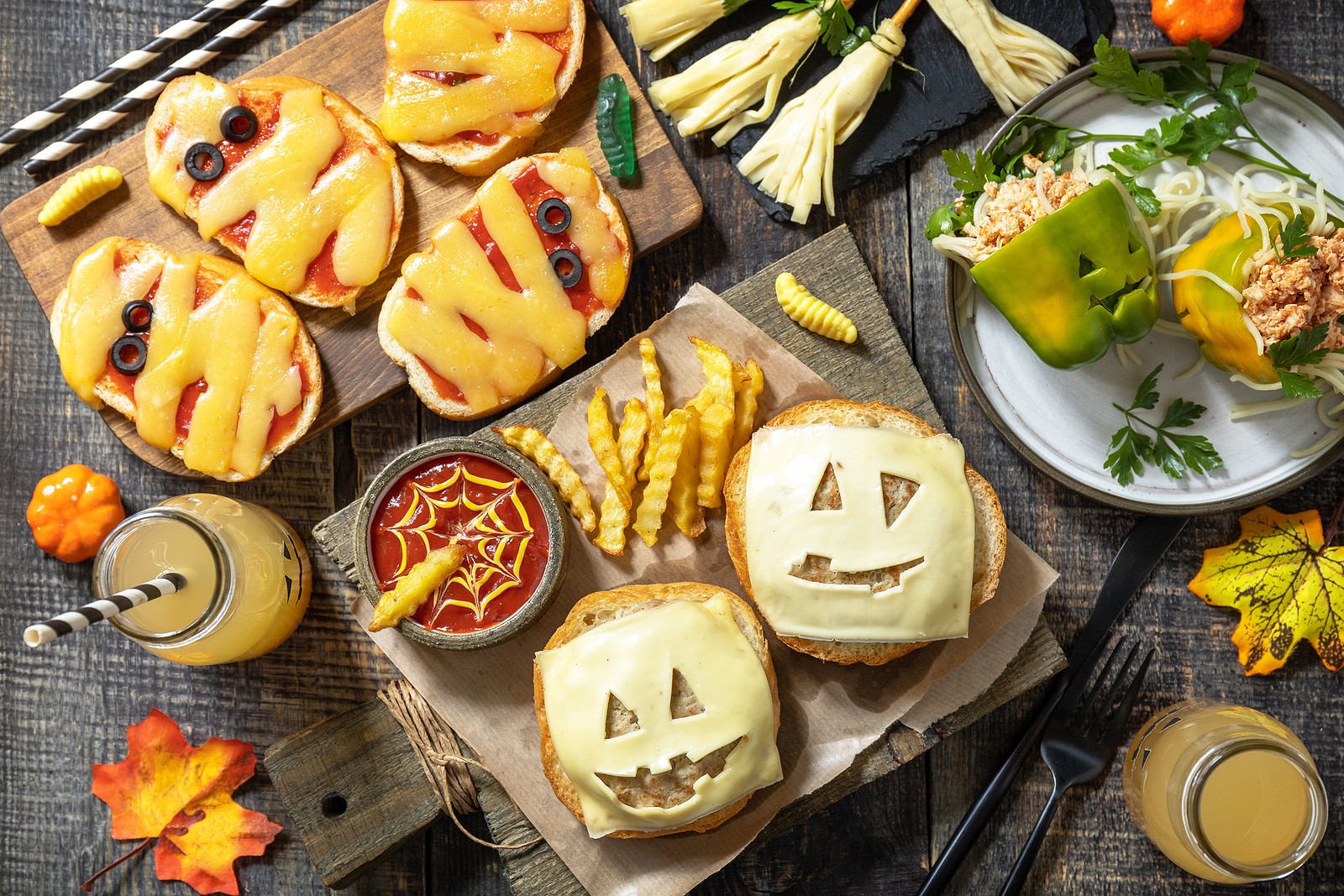 Of course, not everything is about dressing up and having a good time. Our Ghost Scream team is all about the tasty eats and spicy treats this Halloween. Here are a few of our favorite snack and appetizer recipes to help wake the dead and liven up the festivities.
Hotter Than Hades Caramel Popcorn Balls
Sweet and spicy come together to create a delightful and daring party treat. Start with a cup of roasted peanuts. In a separate bowl, combine 1/2 teaspoon salt, one teaspoon chili powder, 1/2 teaspoon sugar, and 1/2 teaspoon cayenne pepper. Pop the popcorn according to your air popper instructions.
In a saucepan, melt 1/2 cup of unsalted butter. Stir in one cup of brown sugar and 1/2 cup of light corn syrup. Add in the spices, plus two to three teaspoons of Ghost Scream Chili Jam. Stir the caramel mixture until it is fully combined and slightly browned. Immediately remove from heat and toss in the popped corn and peanuts before the mixture cools. Use buttered hands to roll the popcorn into balls and leave on a wax-paper lined cookie sheet to set.
Witchingly Hot Wings
Forget bat toes and eye of newt. Today's witches want flavor, which means coating chicken wings in our flavorful Ghost Truffle Hot Sauce and tossing them in the air fryer. Start with two pounds of chicken wings. Season them thoroughly with salt, pepper, and garlic powder. Preheat your air fryer to 375-degrees before adding the wings and cooking for twelve minutes. Toss the wings around with tongs, then increase the heat to 400-degrees for another three to five minutes.
Melt four tablespoons of butter. Add a teaspoon of Worcestershire sauce and as much ghost pepper hot sauce as you desire. Toss the cooked wings in the sauce mixture to combine thoroughly. This recipe also works with boneless wings, too
3. Hot Sauce…On Candy Bars?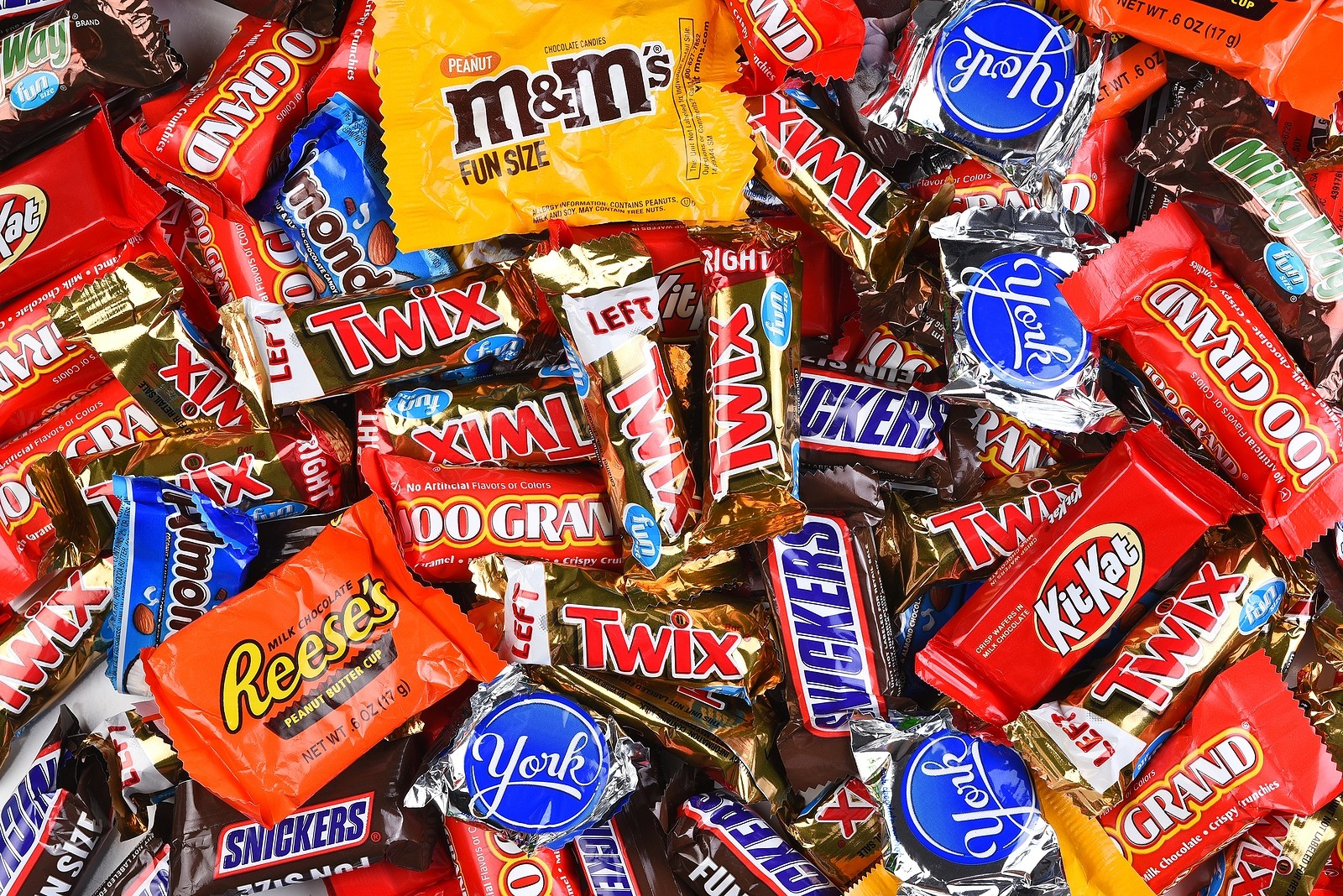 This one probably falls under the category of don't knock it, 'til you've tried it. As we've mentioned many times on this blog, there's something special about the combination of sweet and heat to really rev things up. Here are five that we really love to combo with.
Hershey's Chocolate and Hot Sauce
The heat of our hot sauce and the creamy sweetness of a classic milk chocolate bar go together like tricks and treats. Just a few drops are enough to spice up a basic candy bar into something far more worthy of your refined palate.
Snickers Bar and Ghost Pepper Sauce
Caramel, chocolate, and peanuts together make a wonderful pairing. But don't count out spicing things up with a little Ghost Scream gourmet hot sauce. A small drizzle on top with a bit of jarred caramel sauce is delicious. Still looking for more flavor? Cut up the candy bar and eat it with a fresh red apple fit for a wicked queen. The crunch and sweetness of this wild paring will knock your taste buds out!
Spice Up Your Halloween with Ghost Scream
If you're ready to make this year's Halloween party one of the spiciest yet, then swing by our online hot sauce store and purchase a few bottles of your favorite Ghost Scream hot sauce or keto hot sauce. You'll be glad you did!