Posted by Ghost Scream Hot Sauce on Feb 15th 2022
The weather outside might still be a little chilly, but there's no reason you can't kick up the flavor at the dinner table. Add in a little bit of your favorite Ghost Scream gourmet hot sauce, grab a bowl, and you're good to go. Here are seven of the best spicy soup recipes to warm up your winter.
1. Spicy Mexican Chicken Soup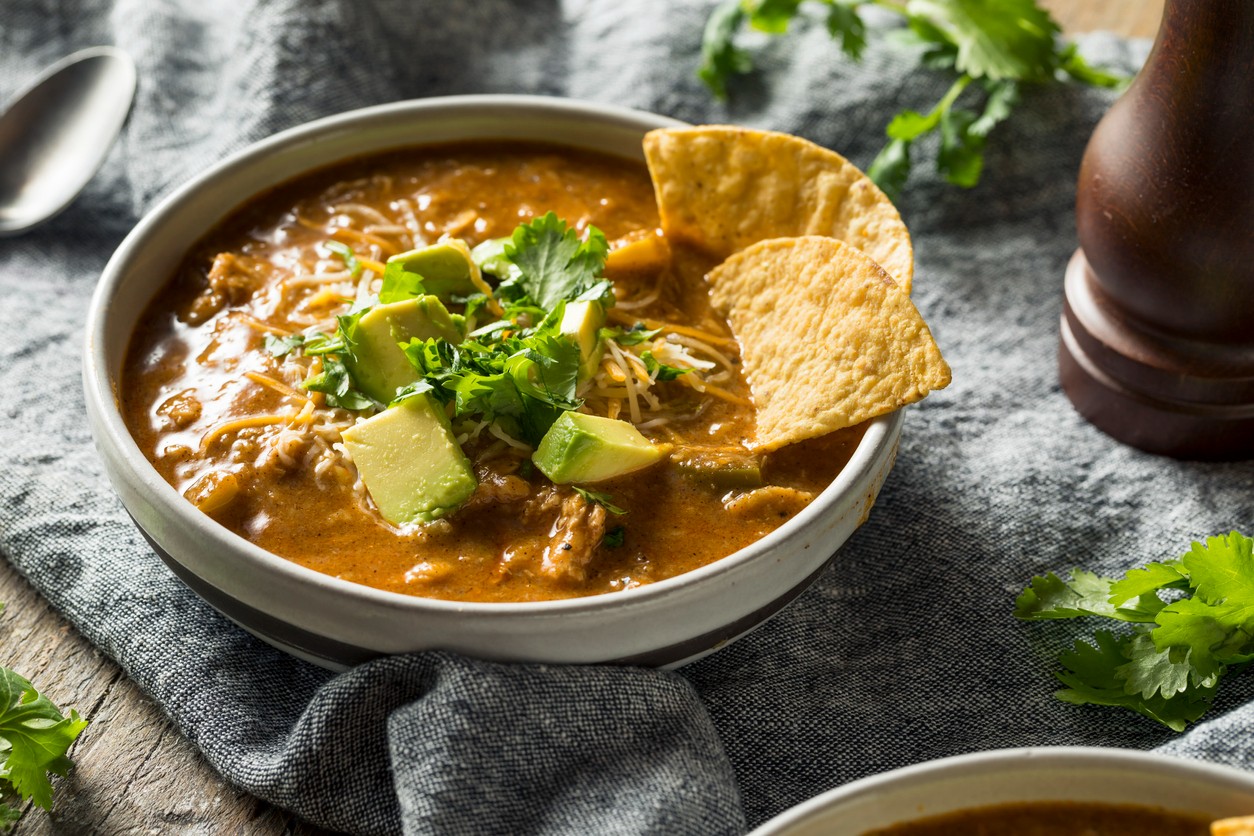 This spicy chicken soup recipe probably isn't a good idea when you're ill, but it definitely will warm you up on a cold day. And it makes a perfect comfort food for those who like their heat level a little more amped than most.
Start by sauteing your soft vegetables—i.e. onion, jalapeno, and garlic—together in a pan until translucent. Then toss in shredded chicken breast, bell pepper, canned black beans, corn, tomatoes, and spices. At this point, we also suggest a few drops of Ghost Scream Green Reaper Hot Sauce to taste.
Simmer for an hour or so before serving. After pouring it into a bowl, top with sour cream, avocado, and a squeeze of a lime wedge. You can also opt to add the soup over a handful or two of fresh tortilla chips for a little crunch. And, as always, an extra drop or two of gourmet hot sauce is an excellent idea, if you're so inclined. Delicious!
As a side tip, keep in mind that you can easily use a store bough rotisserie chicken for this recipe. A great time saver and makes this spicy soup a great meal idea on a weekday night.
2. Spicy Pumpkin Soup
Just because fall is long over doesn't mean you can enjoy a creamy, dreamy spicy pumpkin soup at home. In fact, this creamy concoction is just as delightful on a spring evening as it is during October.
Start by grabbing your favorite soup pot. Add in chicken broth, pumpkin puree, chopped onion, minced garlic, and a little bit of cajun seasoning. Toss in a few drops of Ghost Scream Ghost Truffle Hot Sauce to taste. Stir well.
Bring it all to a boil. Turn the burner to low and simmer for about an hour, stirring every fifteen minutes or so. When you're ready to serve, add in a half cup of heavy cream. Not only does this step give the soup a good texture, it cuts through some of the spiciness just a little.
Keep that bottle of Ghost Scream handy, adding a bit more hot sauce to your individual taste as you serve. (The cream will cut through a lot of the heat of the ghost peppers.)
3. Spicy Vegetable Soup
What comes to mind when you think about vegetable soup? Whatever that thought is, set it aside for a moment. This spicy vegetable chicken soup from Oh She Glows is a lot different than what most people envision, which is why we love it so much.
To make it at home, all you have to do is combine water, coconut milk, and a can of undrained fire-roasted tomatoes to a large stock pot. Toss in cubes of butternut squash, chopped peeled carrots, frozen green beans, garlic powder, and uncooked lentils. Season with sea salt, and red pepper flakes. Of course, this is the time to also add your favorite hot sauce. (We prefer Ghost Scream Vindaloo Curry for this recipe.)
Simmer for about fifteen minutes or until the lentils and veggies are fork tender. As a final step, add a couple tablespoons of apple cider vinegar. Pour into a giant bowl and enjoy with flatbread or crackers. This one also tastes great the next day for a leftover lunch.
4. Spicy Curry Soup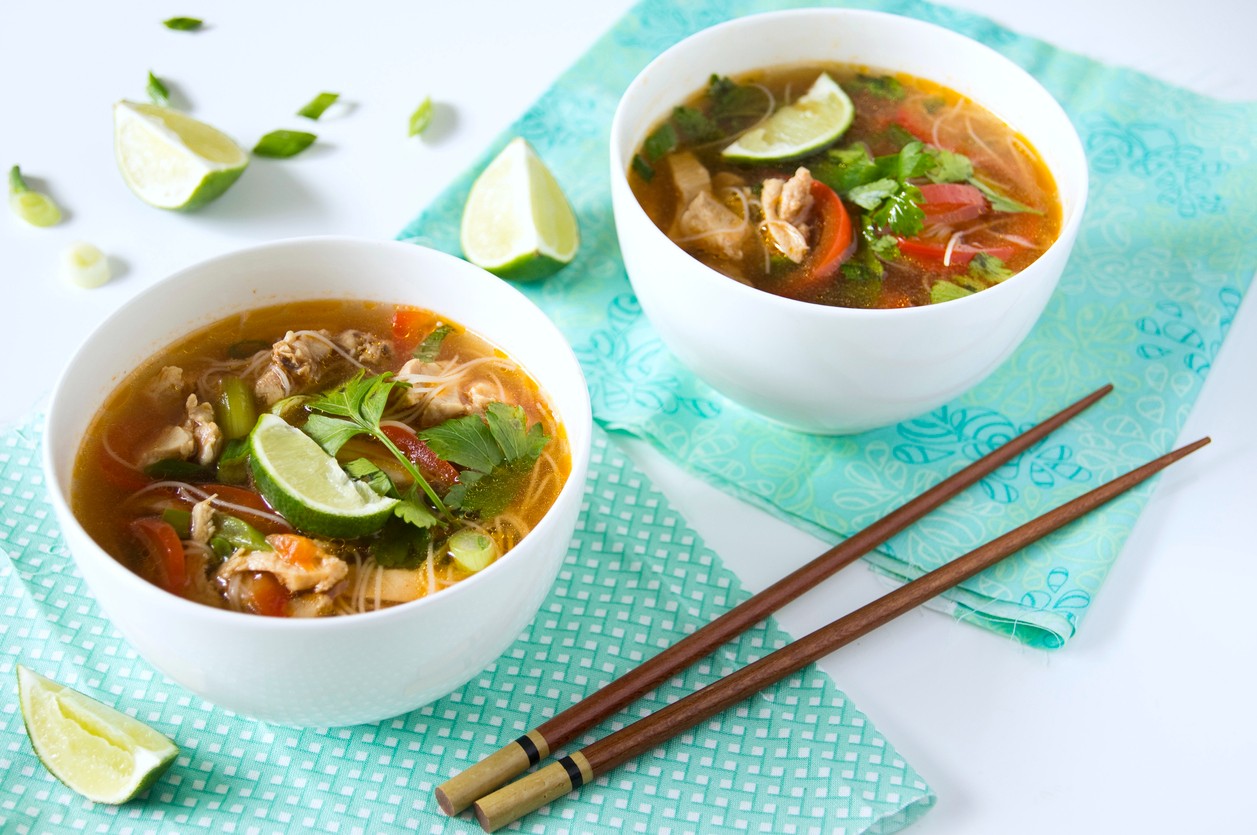 Thai food is always known to be a little spicy, but this Red Curry Noodle Soup really takes it to a whole other level. With flavorful chunks of chicken and flavors of ginger, cilantro, basil, and more, you'll be addicted.
Start by adding garlic, bell pepper, and onion to a heated stock pot. Sauté until the vegetables are tender. Mix in red curry paste and ginger, cooking for about a minute. Add in the chicken broth and coconut milk, making sure to scrape any bits off the bottom of the pan as you do.
Toss cooked chicken into the pot and bring to a boil. Cover and reduce the heat, letting it simmer for ten minutes or so. Finally, add fish sauce, brown sugar, rice noodles, seasonings, and Ghost Scream Ghost Truffle Hot Sauce. Let everything cook down until the noodles are tender.
Finally, stir in the cilantro, lime juice, basil, green onions, and anything else you feel like adding. Serve warm.
5. Spicy White Chicken Chili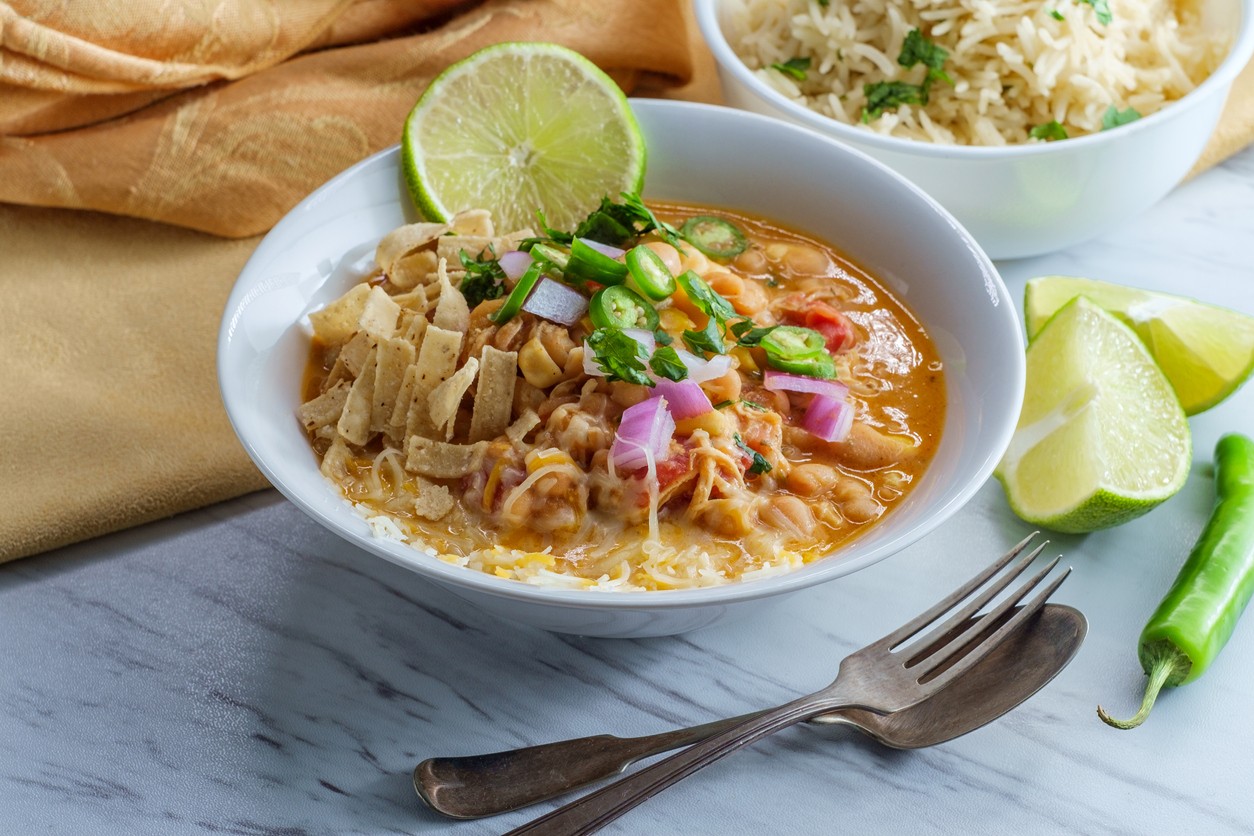 Chili is really one of those oddities in the culinary world. Is it soup? Is it a separate category? While we could spend ages debating this idea, our Ghost Scream team would rather use that time to whip up this amazing spicy white bean chili.
Spread three pounds of chicken breast halves onto a baking sheet. Drizzle with olive oil, then season with chili powder, cumin, salt, and a pinch of cayenne. If you're feeling a little excited, you can even opt to add a dash or two of Ghost Scream. Roast for right around thirty minutes or until cooked through at 350-degrees. Remove the meat from the oven and shred it. Set aside.
(Hint: While we love taking short cuts with pre-cooked chicken, this is one recipe where you'll definitely want to take the extra time to roast it yourself. The flavor turns out much better and more rich, which makes a difference when combined with the other ingredients in the recipe.)
Sautee your vegetables with olive oil in a large stock pot. Then add in the chicken, chicken stock, chili powder, cumin, white beans, chilies, oregano, salt, and cayenne pepper. Additional drops of Ghost Scream El Verde Hot Sauce are also a very good idea.
Simmer for about thirty minutes, stirring every so often. Finally, turn the heat to low. Add in handfuls of shredded cheddar cheese, stirring to melt as you do. In total, you'll want about six cups of cheese added to your chili. Let the mixture continue to simmer for another twenty minutes or so, adding more chicken stock if it gets too thick.
This is a more intensive soup in terms of cooking than many on this list. But the end result is a flavorful and delicious concoction that's filling and flavorful. In fact, it is excellent for serving the whole family or at parties.
Serve with tortilla chips, crackers, or even sliced bread. The leftovers also make a good meal the next day, as it gives extra time for all those wonderful flavors to meld in the refrigerator overnight. After all, can we agree that chili generally tastes better the next day anyway?
6. Spicy Albondigas Soup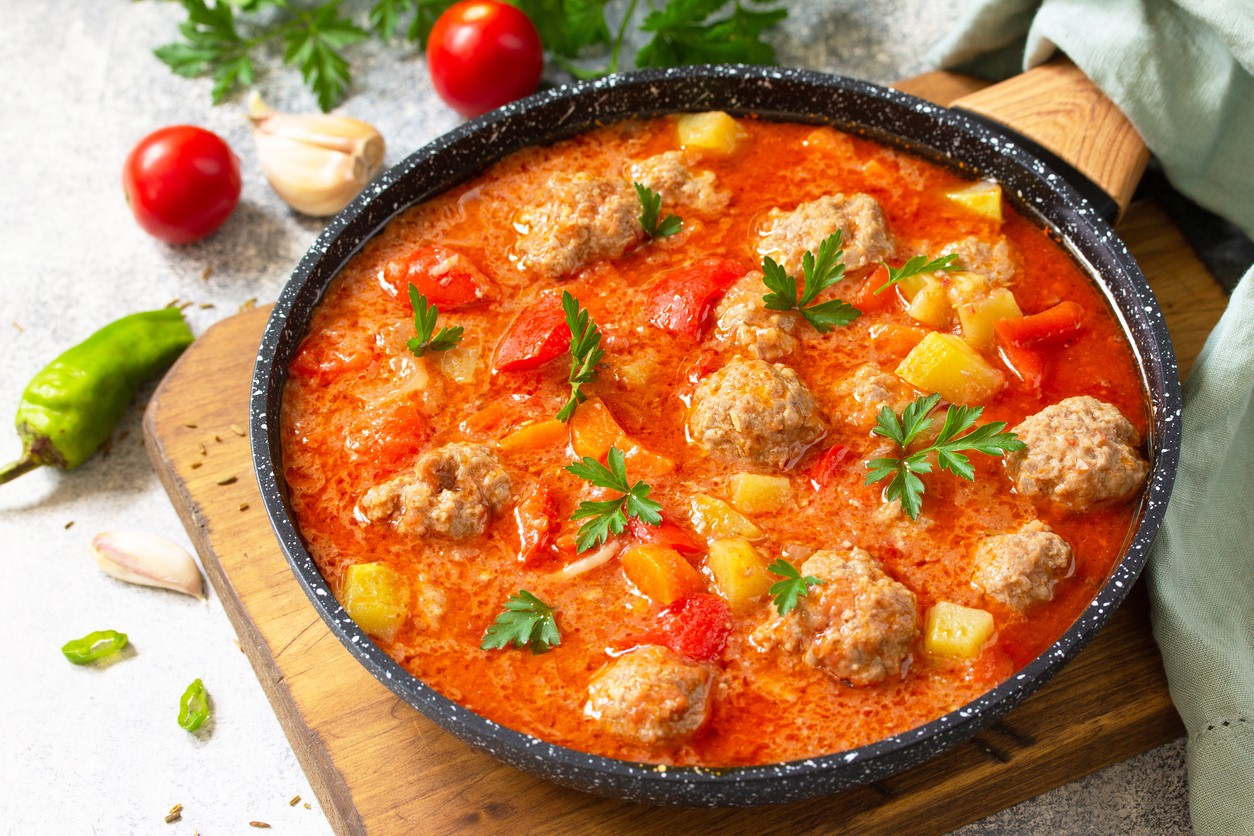 Albondigas sounds fancy, but the truth is that it is really just a flavorful and awesome Mexican meatball soup. That said, we love the idea of taking the traditional recipe and adding extra flavor with your favorite version of Ghost Scream.
While the link we've included here is the traditional version, you can use frozen or pre-prepared meatballs in a pinch. The real goal here is flavor, which the chicken stock and vegetables really do well.
As a tip, make sure to add in the hot sauce before the soup simmers. If making the meatballs from scratch, you can also opt to include a little traditional hot sauce to get the flavor of the ghost peppers infused in the meat.
7. Spicy Tequila-Lime Tomato Soup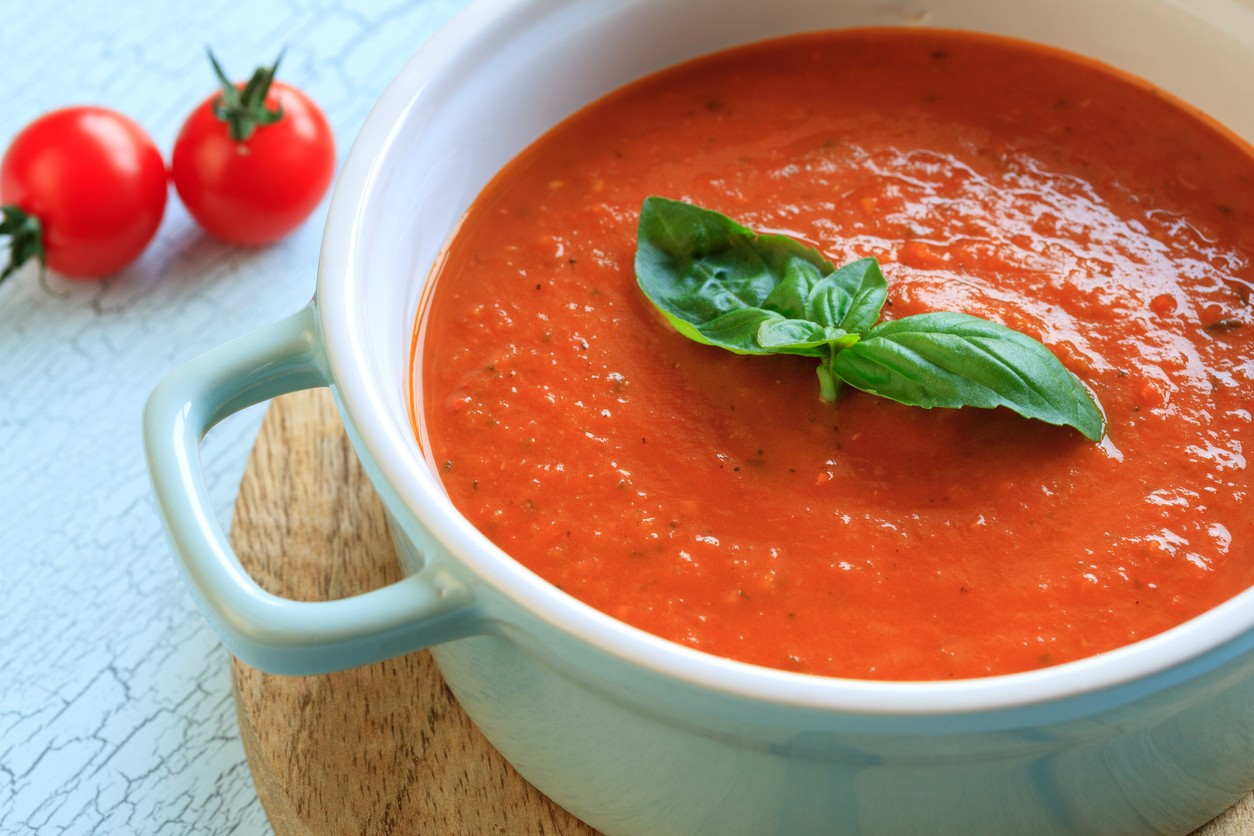 The traditional can of gelatinous red goo you remember as a child is long gone. This spicy tomato soup recipe features a kick of Ghost Scream Ghost Scream El Verde Hot Sauce and tequila.
Start by heating olive oil in a pan over medium heat and sauteing chopped onion, celery, and garlic until soft. Add tin green bell pepper and jalapeno peppers. Cook until softened, which should take just a few minutes.
Pour the mixture into a stock pot. Add tequila to taste, vegetable stock, crushed tomatoes, salt, pepper, lime juice, and fire roasted tomatoes. Then kick up the original recipe a bit with as much Ghost Scream as you can stand.
Let the mixture cook down for ten to fifteen minutes. Serve with spicy grilled cheese or over tortilla chips. If desired, you can add in cooked shrimp or black beans for an extra protein boost.
Wrap Up: Spicy Soups to Beat the Cold
The weather outside might be frightful, but there's nothing quite like a hearty pot of soup to warm up your world. With these great spicy soup recipe options and a touch of Ghost Scream gourmet hot sauce, you can easily whip up an enjoyable meal with a kick of flavor. Check out our online store today to purchase a bottle (or seven) of your favorite flavor.