Posted by Ghost Scream Hot Sauce on Sep 7th 2021
Fall is almost here. While someone in your life might be ready for all things pumpkin spice, we counter with an even bigger claim…
Chili season is more important than pumpkin spice.
Yes, we said it. And we stick by it.
After all, what would that first cool evening by the fire be without a big 'ol bowl of hearty chili to warm you up?
We rest our case. To help you perfect your spicy recipe this season, we've compiled a list of our favorite chilis with Ghost Pepper Hot Sauce. Now let's talk chili made with the hottest pepper - the Bhut Jolokia, also known as the ghost pepper...
1. Best Chili with Beans Recipe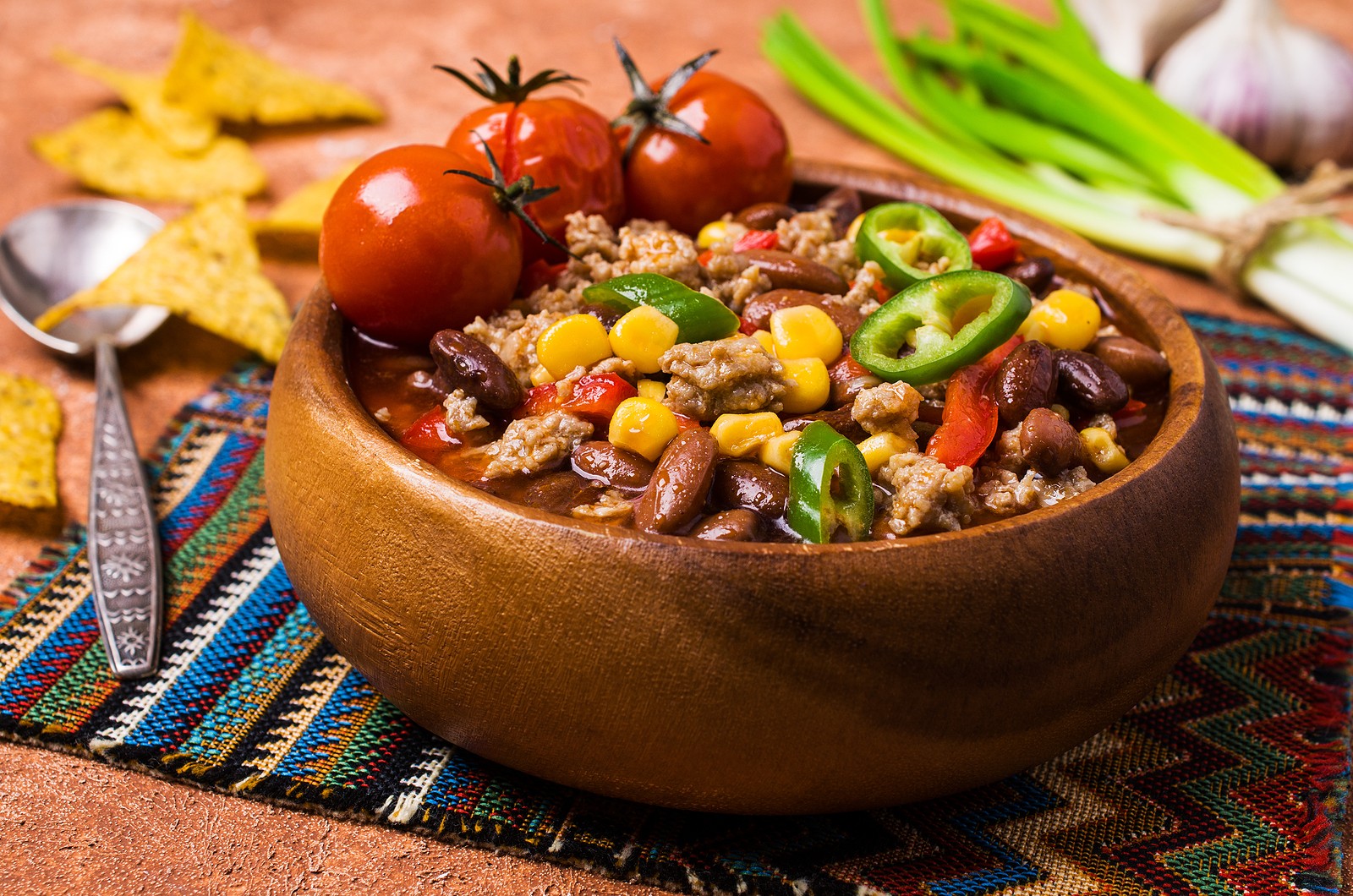 There's a whole other argument out there that needs to be considered: chili with beans or no beans?
If you fall into the first camp, then you'll be pleased to learn we have a great recipe for you to check out from The Recipe Critic.
In addition to a mix of tomatoes, lean ground beef, and spices, the author goes on to include several different variations you can create using kidney beans, pinto beans, black beans, and more.
Our favorite, of course, is adding a bit of our Ghost Scream gourmet hot sauce to kick up the flavor just a bit. Between the sweet heat of the ghost peppers and the rich flavor of the tomatoes, you're sure to love this flavor combo that makes ghost pepper chili.
2. Top Chili without Beans Recipe
Now that we've covered the 'with beans' fans, let's toss one out for those who would rather omit them.
This Texas Chili or Chili Con Carne from No Spoon Necessary is a good option if you like no-bean varieties. It's also great spread on a hot dog, cheeseburger, smothering fries, or in a burrito.
The secret to this blend? The beef broth, which brings in a heartier flavor that just water alone. Not only is it thick and savory, the broth pairs perfectly with our Original Hot Sauce.
3. Favorite Chili Verde Recipe
Most people think of ground beef or turkey when it comes to fall chili recipes, but that doesn't mean you can't whip up a good Chili Verde on a cold day, too.
This Cooking Channel recipe includes savory pork shoulder, tomatillos, lime, and garlic. We feel like this would be a good option to pair with our green hot sauce, which uses similar ingredients. The only difference is our green hot sauce is made with the Carolina reaper pepper so that you can incorporate a higher heat level into recipe.
Remember, a Chili Verde is almost like a stew, but still flavorful and excellent to warm you up on a chilly day. Serve with flour or corn tortillas for a super filling meal the whole family will enjoy.
4. Top-Notch Venison Chili
In the realm of unique chili recipes, we thought adding a venison chili would be a good idea. After all, many of our gourmet hot sauce fans are avid outdoorsmen and women, making this Culinary Hill chili recipe a real treat.,
If you're looking to make it extra spicy, we suggest adding our Ghost Truffle Hot Sauce. The flavor combination between the added truffle oil and the venison gives it a unique flavor profile that's sure to please. Trust us, you'll be looking to make a batch of this stuff all winter long once you take a single bite.
5. Carroll Shelby's Texas Chili
Fast cars and spiciness seem to just go together. Hot rod legend Carroll Shelby was widely known for two things: custom cars and his famed chili recipe.
After his death, his estate continued producing his specialty blend of chili seasonings, usually available at most local grocery stores. We like that it is so convenient -- in a pot or slow cooker add your favorite meat, some tomato sauce and beans, and the seasoning. Then you can "fix it how you like it" with sour cream, shredded cheese, jalapeños, or whatever else you would like to top it with.
The best part about this option is it is ready in under an hour. Plus, you can keep it mild for the little ones in your household (or the less heat refined taste buds) and add your favorite Ghost Scream ghost pepper sauce to make this a fiery ghost pepper chili.
6. Favorite White Chicken Chili
Are you a bigger fan of creamy white chicken chili? Then you'll really enjoy this recipe from Cooking Classy. It uses either rotisserie or leftover chicken, making it a great way to use leftovers or meat you've prepared ahead of time.
If you're looking for more of a bite in your spoonful, then you'll like adding a few dashes of our Green Reaper Hot Sauce to the already flavorful recipe.
7. Dessert Chili, Too!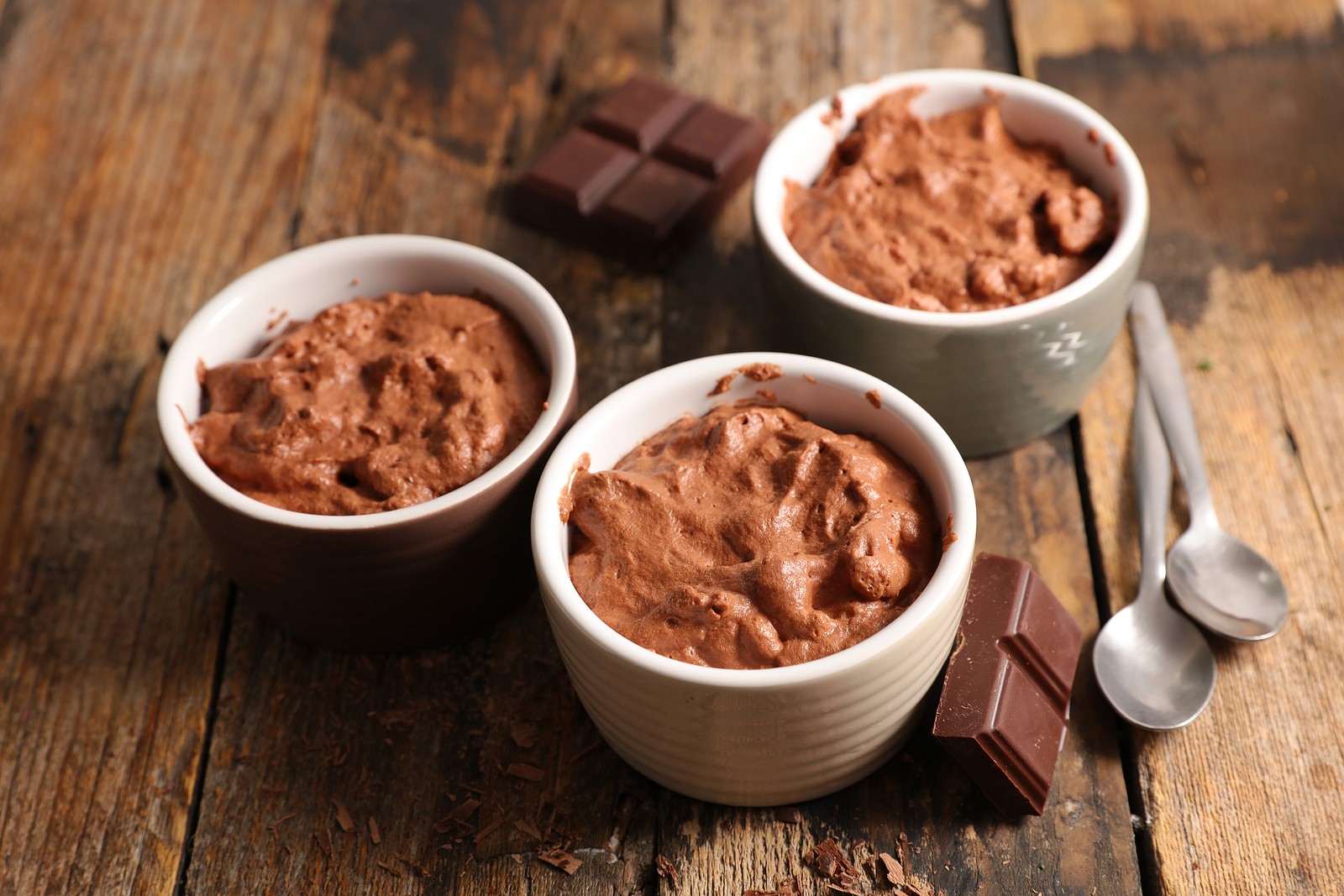 Of course, what's a good meal without a little dessert? These Chili Chocolate Mousse Pots are basically like an adult version of a pudding cup, but with a little extra hint of spicy you won't want to miss.
If you've been around our blog for a hot minute, you already know how we like to toss in unconventional sweets paired with heat. This is a great finish to a wonderful meal, especially if you're entertaining a crowd.
8. Lazy Man's Chili Recipe
It's been a long fall day. You're cold. You're tired. And you just want to eat. We get it.
That's where our lazy man's chili recipe comes in. Start with a trip down the soup aisle at your local grocery store. Pick out your favorite chili -- we enjoy a good Stagg or Hormel. Open the can, pour it in a bowl, and add a small amount of Ghost Scream's ghost chili pepper sauce to taste.
It might not be fancy or pretty. And heck… maybe the dog won't eat it. But in a pinch, we like to think it's the classic bachelor way of enjoying a hot meal on a cold autumn day. (And it's still better than anything pumpkin spice!)
Kick Up Any Chili Recipe with Ghost Scream
Of course, who are we kidding? Adding that extra zing to your favorite chili recipe is easy with a few drops of our Original Hot Sauce.
Whether you only have time to open a can -- who are we to judge? -- or you're working off Uncle Larry's award-winning cookoff winning recipe, adding a few drops of our specialty hot sauce is the perfect way to add that heat you crave.
Check out our online hot sauce store to find your new favorite flavor of Ghost Scream or to stock up on the classics.