Posted by Ghost Scream Hot Sauce on Dec 28th 2021
The new year is almost here, which means it is time to revamp some of your classic dinner recipes within the weekly rotation.
If your family loves a bit of extra spice, then these hearty and flavorful noodle dishes should be on your list of ones to try. In fact, we've worked to round up a variety of different ones from varying types of cuisines to give you just enough options for everyone to enjoy.
Ready to tantalize your taste buds with our eight favorite spicy noodle recipes? Let's go.
1. Spicy Peanut Noodles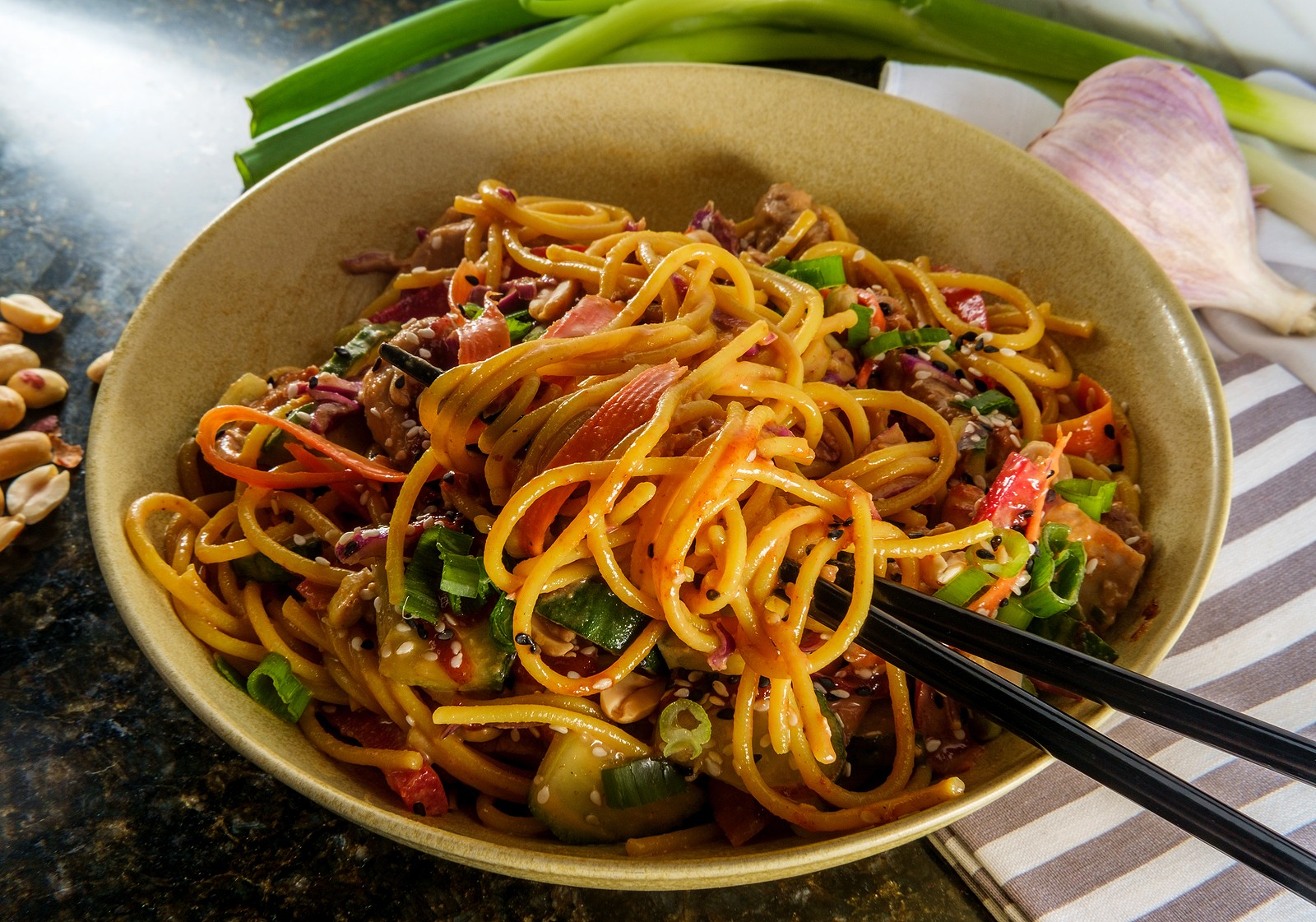 After a long day, you probably just want to come home and enjoy a quick supper. That said, these spicy peanut noodles are a great option. Not only is it filling, but you can add a bit of leftover chicken or another protein to make it more filling.
While the original recipe includes sriracha, we suggest omitting it and using our Ghost Scream Truffle Hot Sauce instead. The combo of ghost pepper hot sauce with the creaminess of the peanut butter and noodles is fantastic. Plus, the truffle oil really rounds out the flavor of the dish.
2. Spicy Spaghetti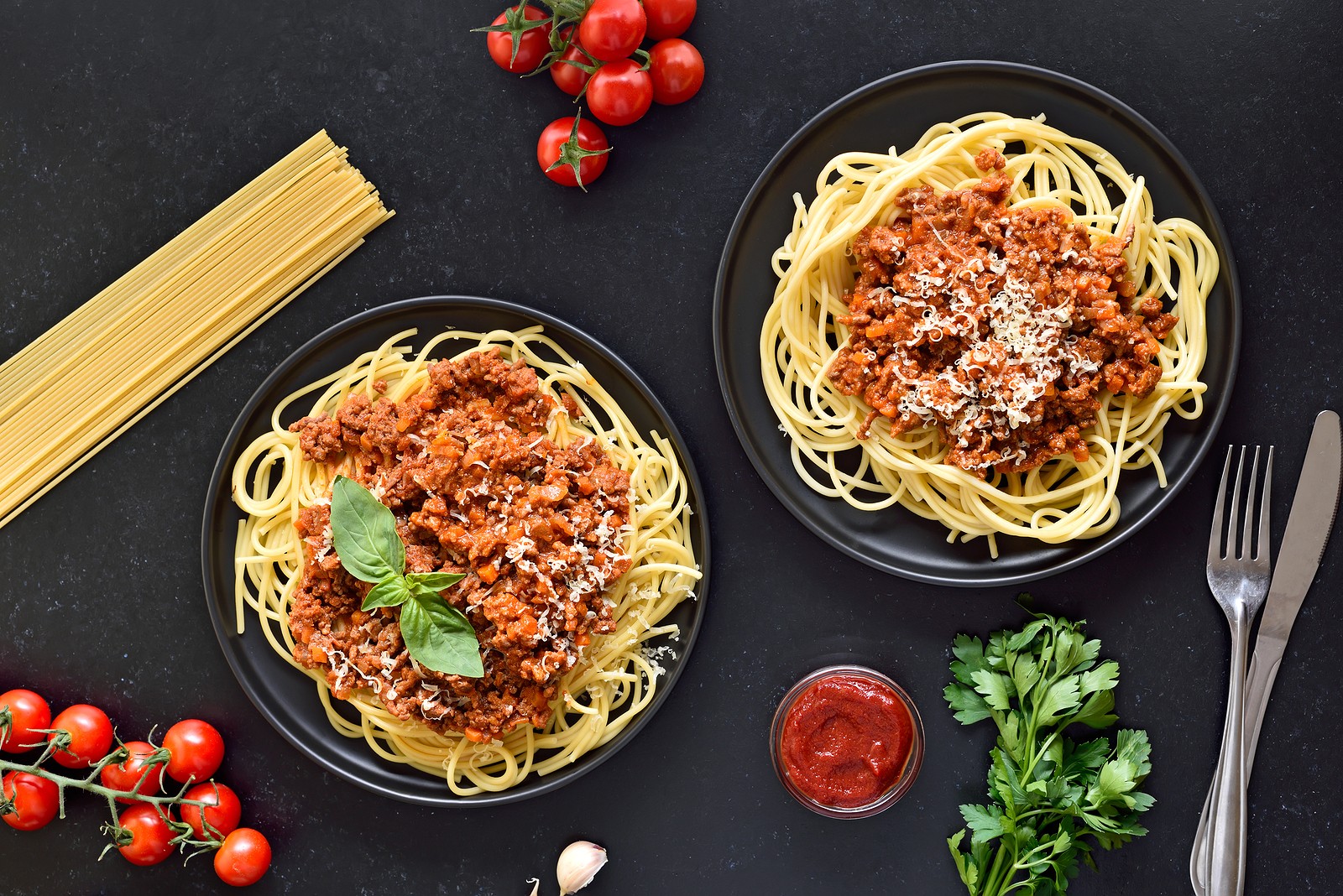 Anyone who loves Italian cuisine knows that the best pasta sauce is made from scratch and doesn't come from a jar. That said, you can easily make a spicy spaghetti that the whole family will love with this recipe from Taste of Home.
To give the basic meat sauce an added kick, you'll want to add Ghost Scream Original Hot Sauce before you allow it to simmer. The exact amount is up to you on how spicy you want to make the dish, but we highly recommend adding at least a teaspoon or two of our gourmet hot sauce for maximum flavor.
3. Spicy Taco Lasagna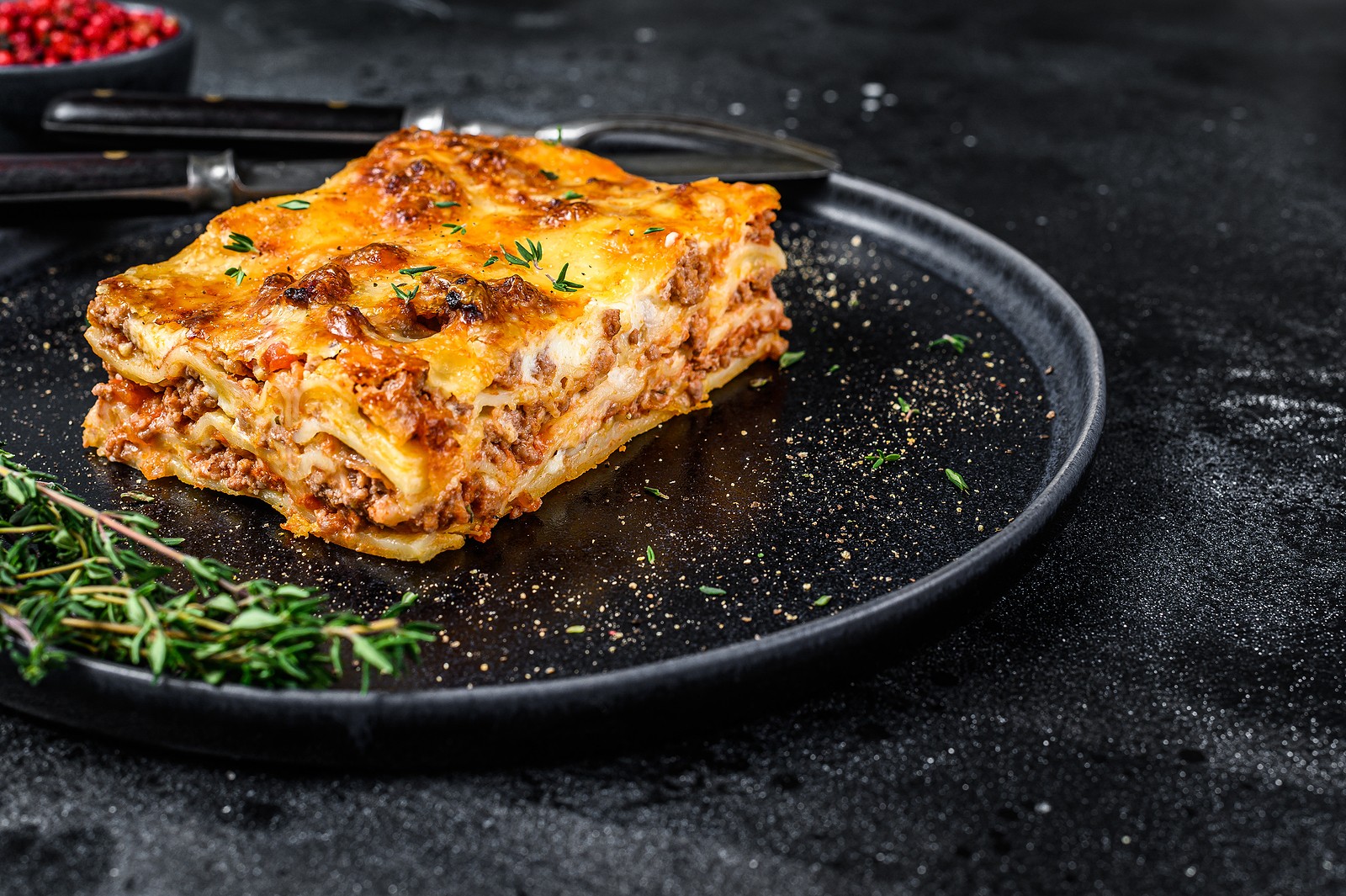 Can't decide whether you like Mexican food or Italian better? Then you'll love this spicy taco lasagna recipe from The Girl Who Ate Everything. It combines the delicious cheesy layers of a classic noodle dish with the flavor profile of your favorite taco night. Add a bit of our original Ghost Scream specialty hot sauce to the salsa for maximum flavor.
Looking for a way to make it even better? Top the finished dish with our Ghost Scream El Verde Hot Sauce. The fresh garlic, lime juice, and serrano peppers in this green hot sauce give it just the right taste for any Mexican meal.
4. Spicy and Creamy Pasta with Bacon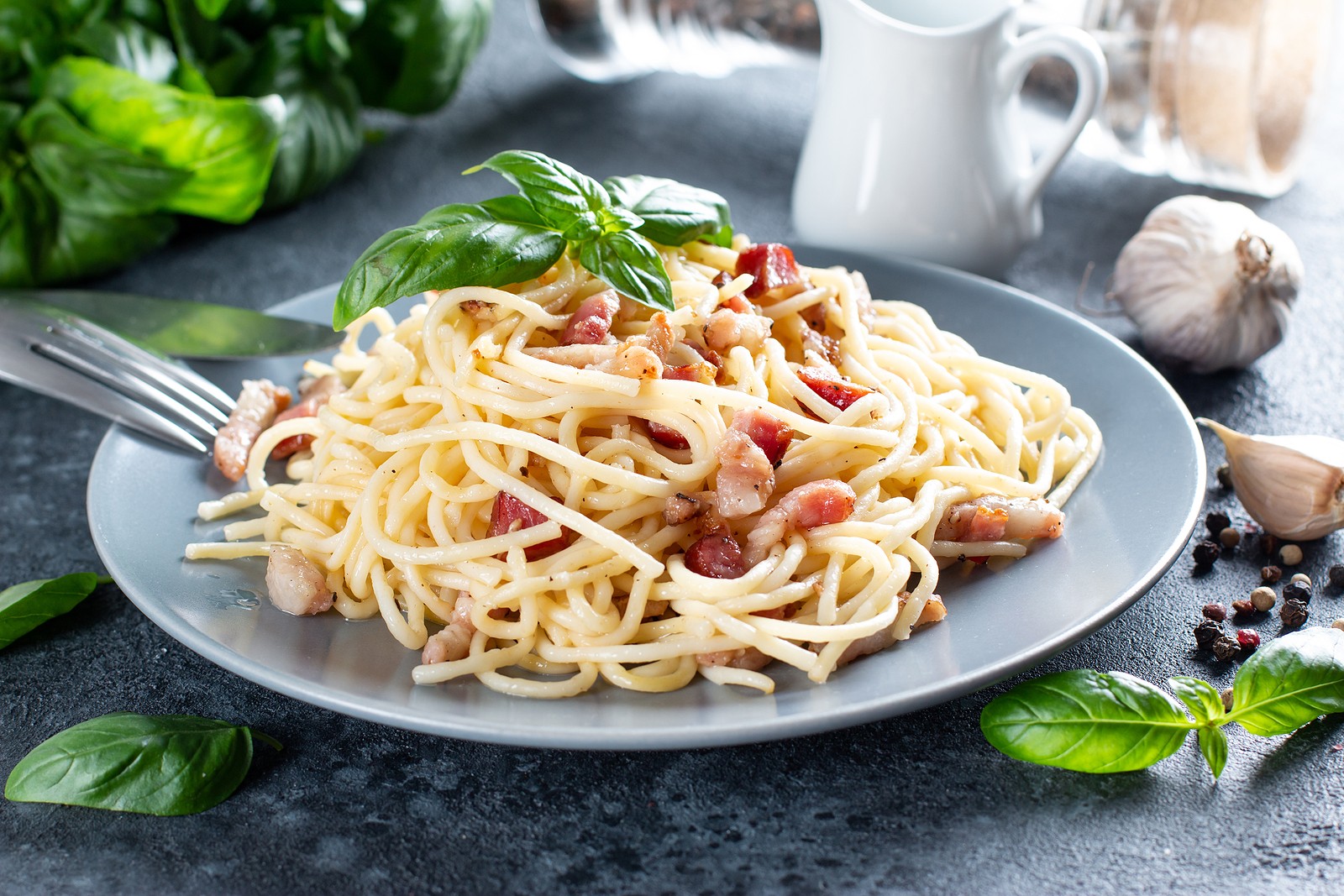 Love ghost peppers? Love bacon? Then you're going to absolutely must try our version of this spicy and creamy pasta from Simply Delicious Food. Follow all the steps as indicated in the original recipe. Then, add just a few dashes of Ghost Scream Truffle Hot Sauce to the bechamel sauce.
Now, be warned that the lactose in the cream will cut down on a lot of the spice. But you'll be left with the flavorful flavor that ghost peppers are known for and the saltiness of the bacon. Trust us, this is a hearty pasta meal you'll have to taste to believe just how good it really is.
5. Spicy Curry Pasta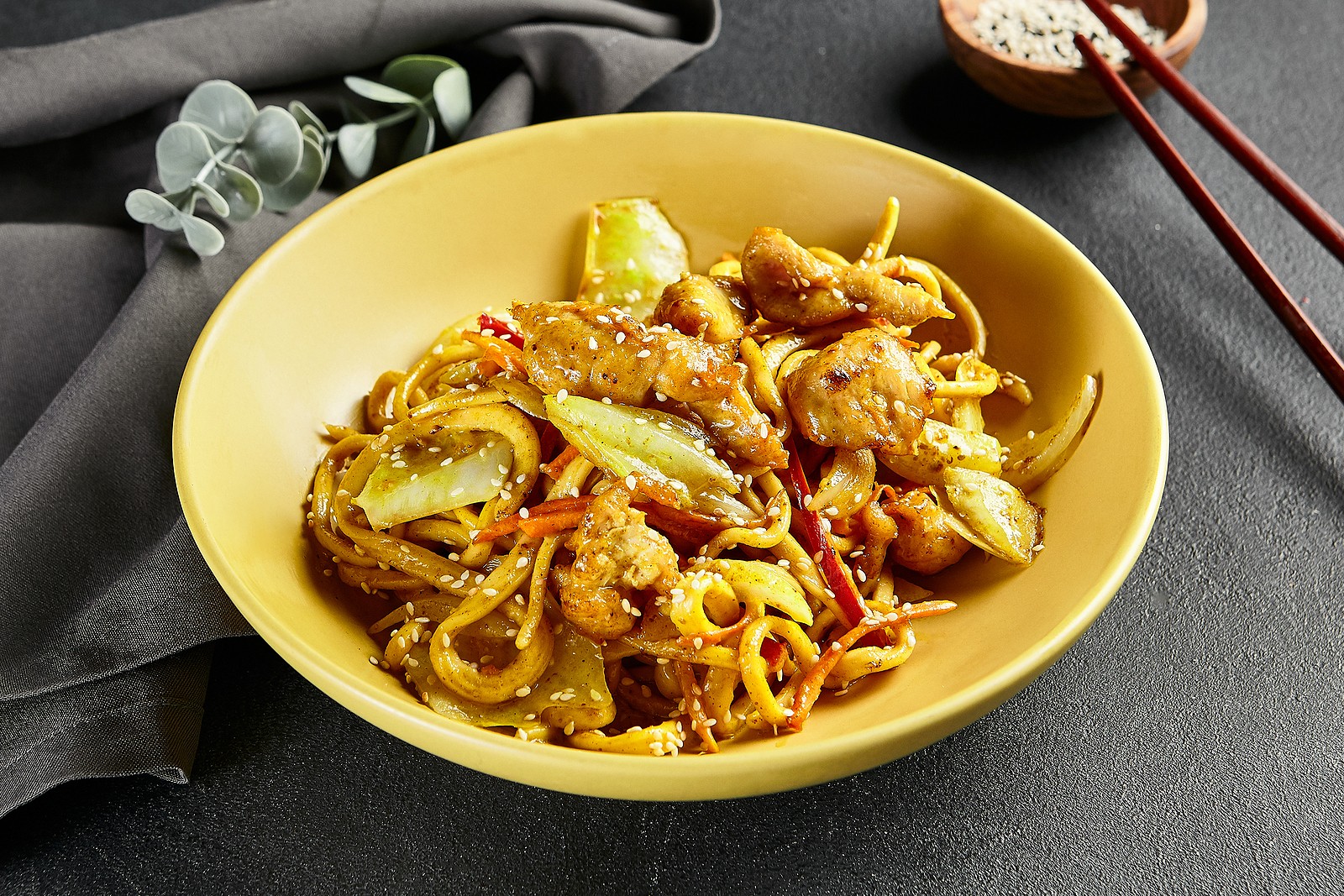 If you're a fan of Indian food, then you'll love this spicy curry pasta recipe from Dizzy Busy and Hungry. The good news? It's a one pot dish, meaning you won't make a total mess of the kitchen while whipping up dinner.
All you must do is add Ghost Scream Vindaloo Curry Hot Sauce to the pan when you're tossing everything else in. Depending on how hot you like your sauce, you might scale back on the red curry that the original recipe mentions just to get the added flavor of the Ghost Scream.
6. Spicy Mac and Cheese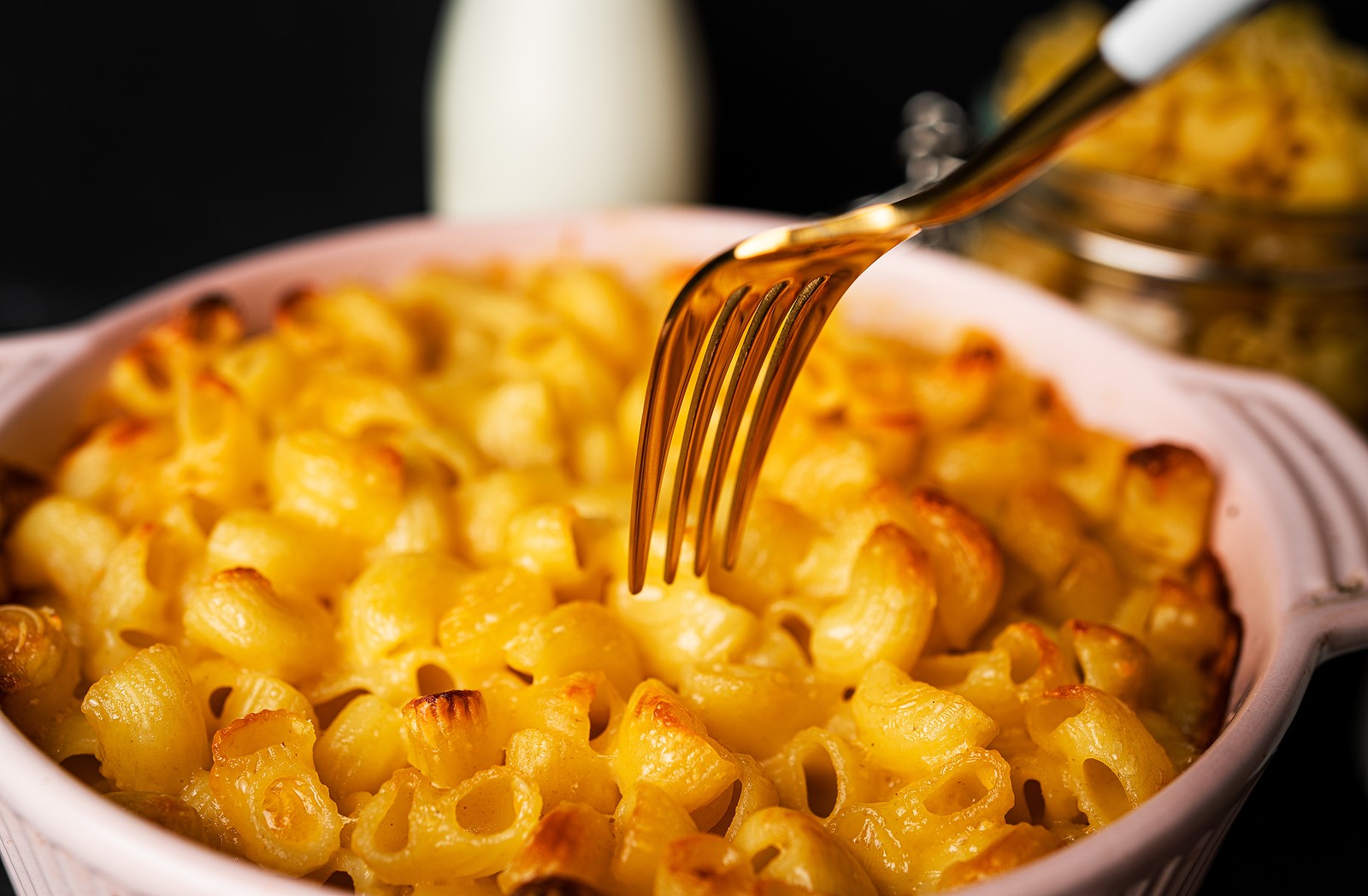 We can't have a list of the best spicy noodle recipes without tossing in a macaroni and cheese, right? This awesome one from Don't Go Bacon My Heart—best blog name ever!—adds jalapenos and cayenne pepper for an added kick.
So, where do you fit Ghost Scream into the deliciousness? Where it says to add a teaspoon of hot sauce, just select your favorite of our five different kinds. While we love the Original Hot Sauce and Ghost Truffle Hot Sauce for this, you might opt to even try the Ghost Scream Green Reaper instead.
7. Spicy Lo Mein
In the mood for lo mein? We love adding a bit of Ghost Scream to a basic recipe to give it that added boost of flavor. This option from Recipe Tin Eats features a wonderful sauce that can be customized to suit your liking.
Add your favorite protein, such as tofu, shrimp, or chicken. You can also opt to include broccoli, carrots, or whatever other vegetables you have around. Then be sure to add a teaspoon or so of Ghost Scream specialty hot sauce to the pan. The added heat tastes amazing and will really make a basic weeknight noodle meal something special.
8. Spicy Zoodles and Chicken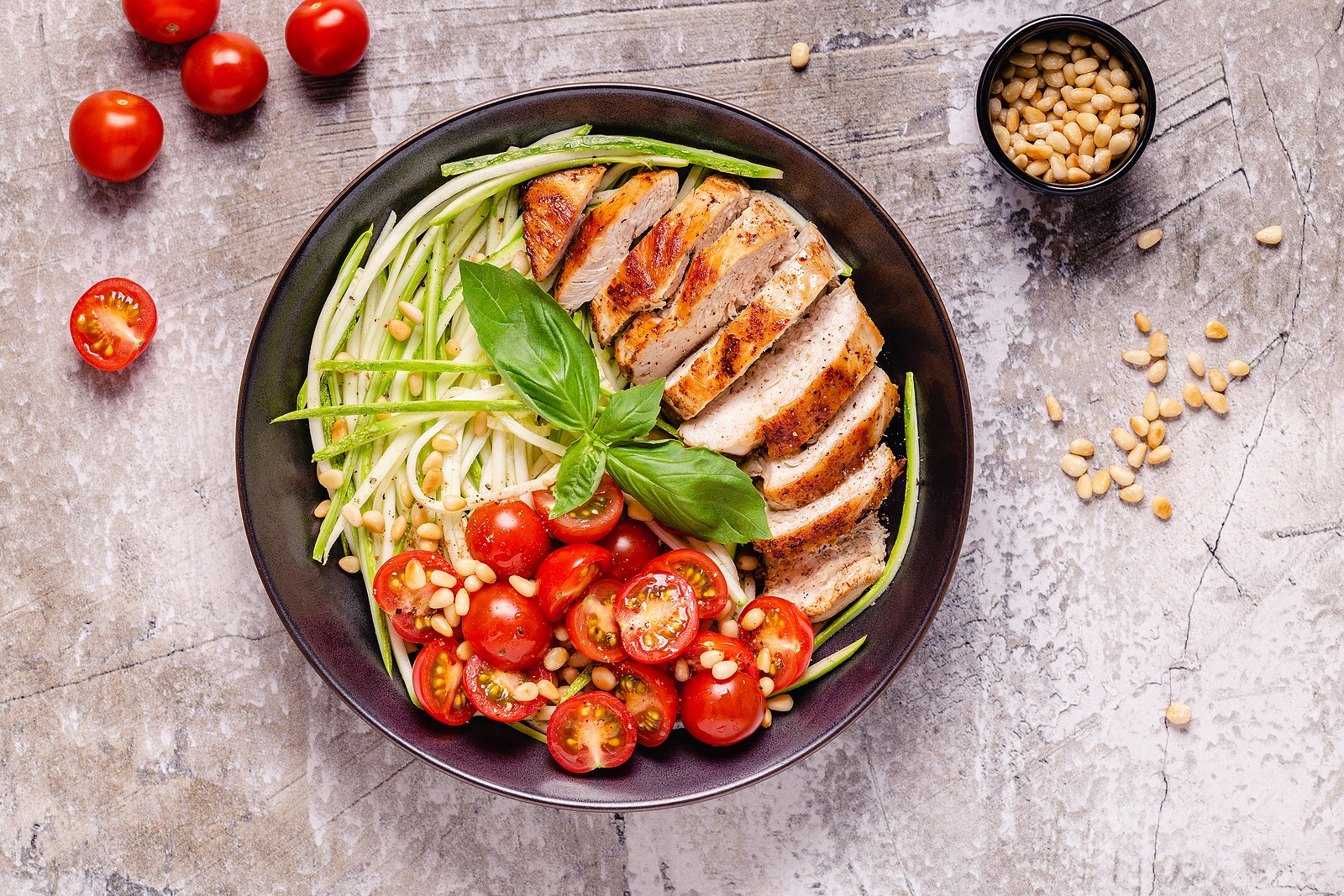 If you're starting the new year off by limiting your carbs, you'll be happy to know that we haven't forgotten about you. Whipping up a great dinner dish with keto hot sauce is quite simple, which is why we love this one for spicy zoodles and chicken from Gimme Delicious.
Just add a few dashes of Ghost Scream hot sauce to the chicken while it is sauteing. If you want even more of a kick, you can sprinkle a few drops extra on the finished dish before serving. This is a great way to get all the flavor you love with limited carbs.
Best Noodle Dishes with Ghost Scream Hot Sauce
Making a memorable dinner for your family is easy with these eight spicy noodle recipes. Best of all, you can purchase your own Ghost Scream flavors at our online hot sauce store now. Even better, keep a few on hand to try out these dishes on the fly!