Posted by Ghost Scream Hot Sauce on Oct 19th 2021
Gourmet Hot Sauce Standoff: Greens vs Reds
Today's Ghost Scream gourmet hot sauce blog topic? The timeless debate of greens versus reds.
No, we aren't talking about the traffic ticket you got on your way to work. We're talking about the various types of hot sauce on the market and the merits of each one in terms of flavor.
We'll cover why they're different and then dive into two different recipes for pork chili—one green and one red.
Then we'll talk about the different types of Ghost Scream available for those who love each type of hot sauce.
It's quite the debate, but we're ready to take on such a big specialty hot sauce challenge. Let's get started.
What's the Difference in Red Hot Sauce vs. Green Hot Sauce?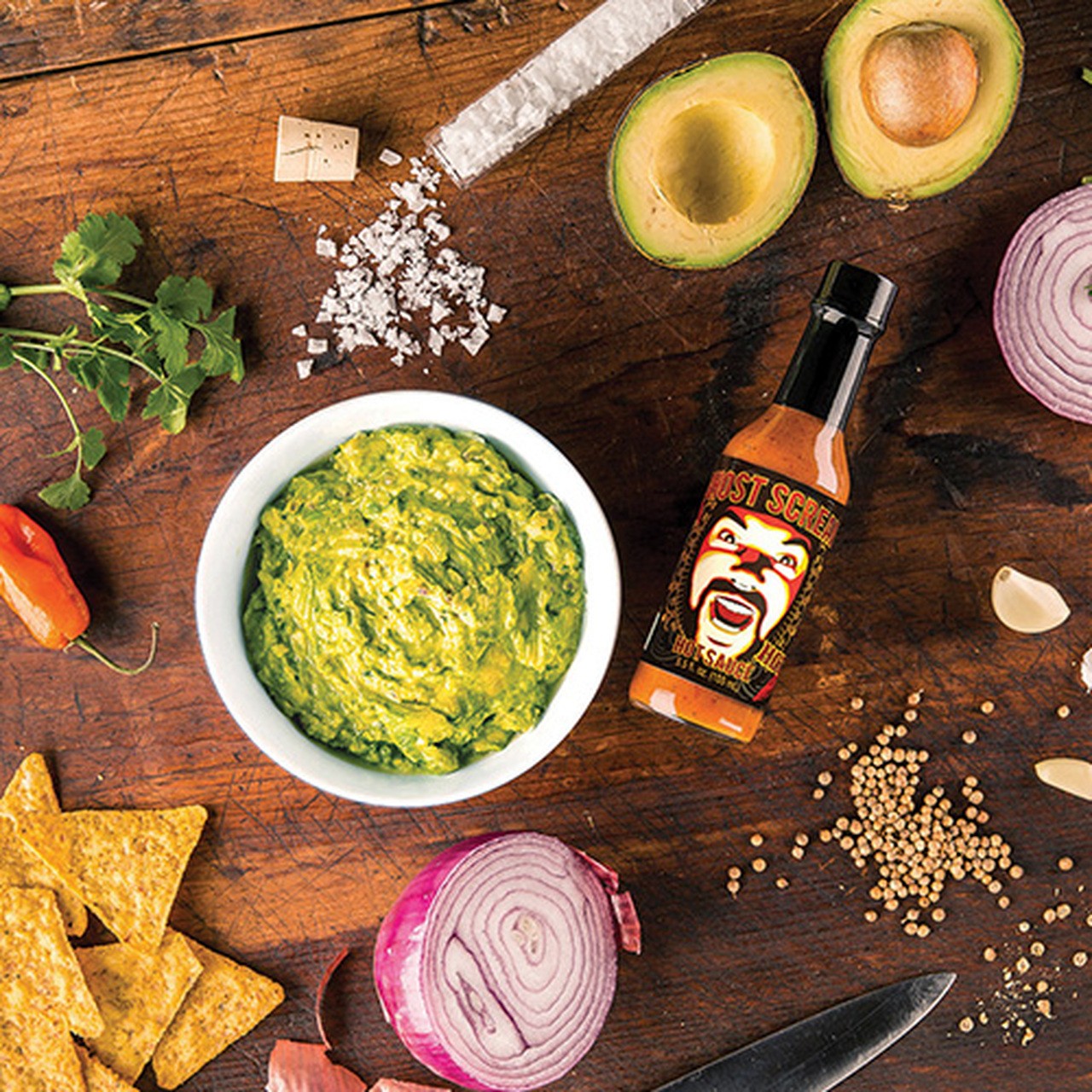 When we're talking about red hot sauce and green hot sauce, the difference usually comes down to the obvious color difference and flavor.
Typically, red hot sauce is flavored with ripened red chilis and is typically a lot hotter than green. Red also typically has what many people describe as a more "earthy" taste, while green tends towards a "fresher" taste.
In addition, most verde sauces are combined with citrus juice like lime, which accounts for a lot of the flavor profile people are used to.
What Type of Meat Goes Better with Each?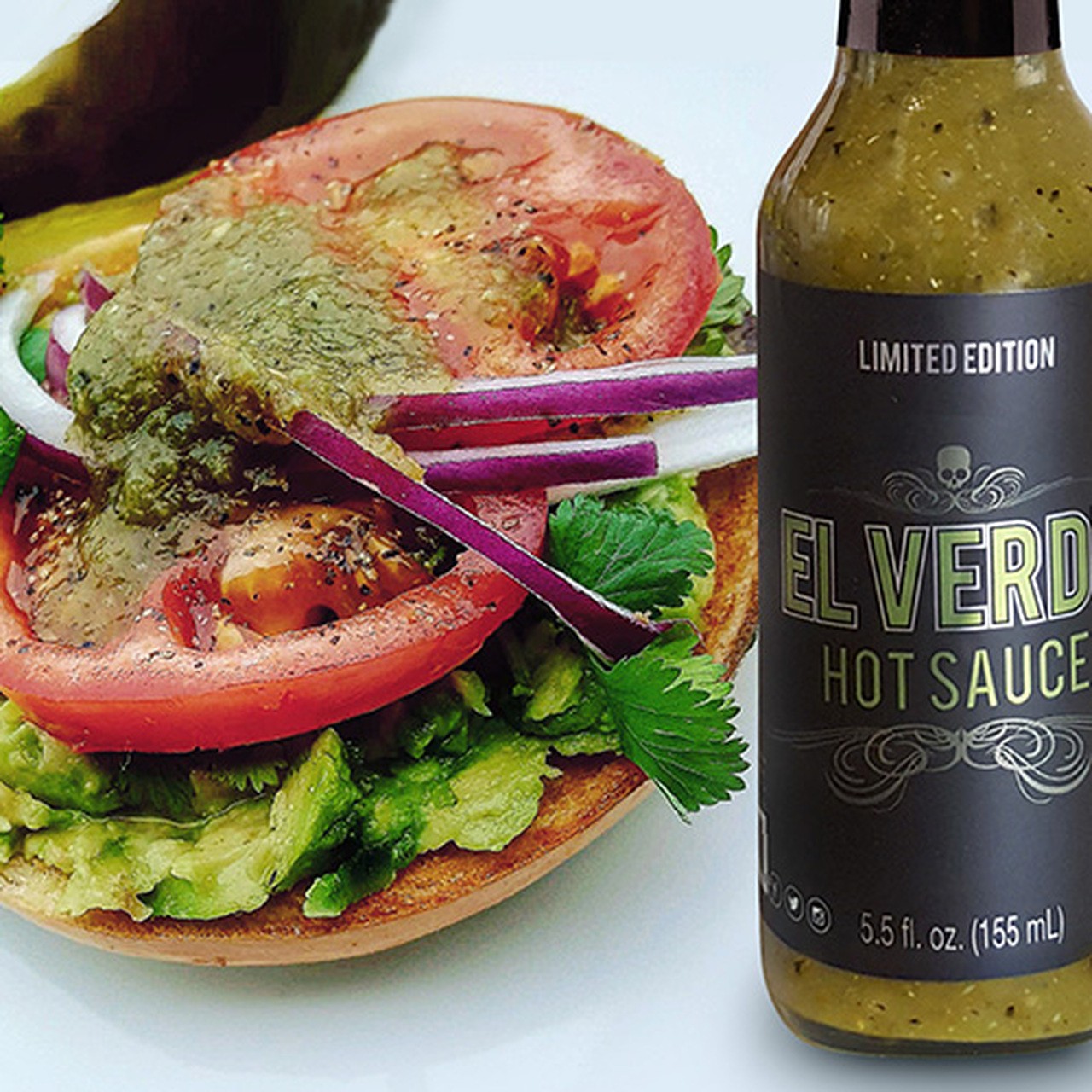 Now, we caution by saying that most meats go well with both red and green sauce. However, there are some that lean more towards one way or another.
For example, green sauces are typically paired most frequently with lighter meats, like pork, chicken, and fish. Again, this likely has a lot to do with the use of citrus in the various recipes and how well that pairs with these proteins.
Likewise, most red sauces are paired with red meat, such as beef. Think of recipes like beef enchiladas, as an example.
Let us reiterate that this is a typical pairing and not always the case.
Verde Pork Chili vs. Red Pork Chili
For our first showdown in the arena, we're tackling verde (green) pork chili versus red pork chili. Both are very popular through the fall when the temperatures start to get colder at night and you start to crave hearty comfort food.
We also need to clarify that we're talking about the Mexican-style way of making chili—not the kind with beans. Usually, this is served with tortillas in a burrito, over the top of huevos, or just in a bowl like stew.
And each has a traditional name, too. Green chili is referred to as Chili Colorado and red chili is Asado de Chili Colorado.
The Best Chili Colorado Recipe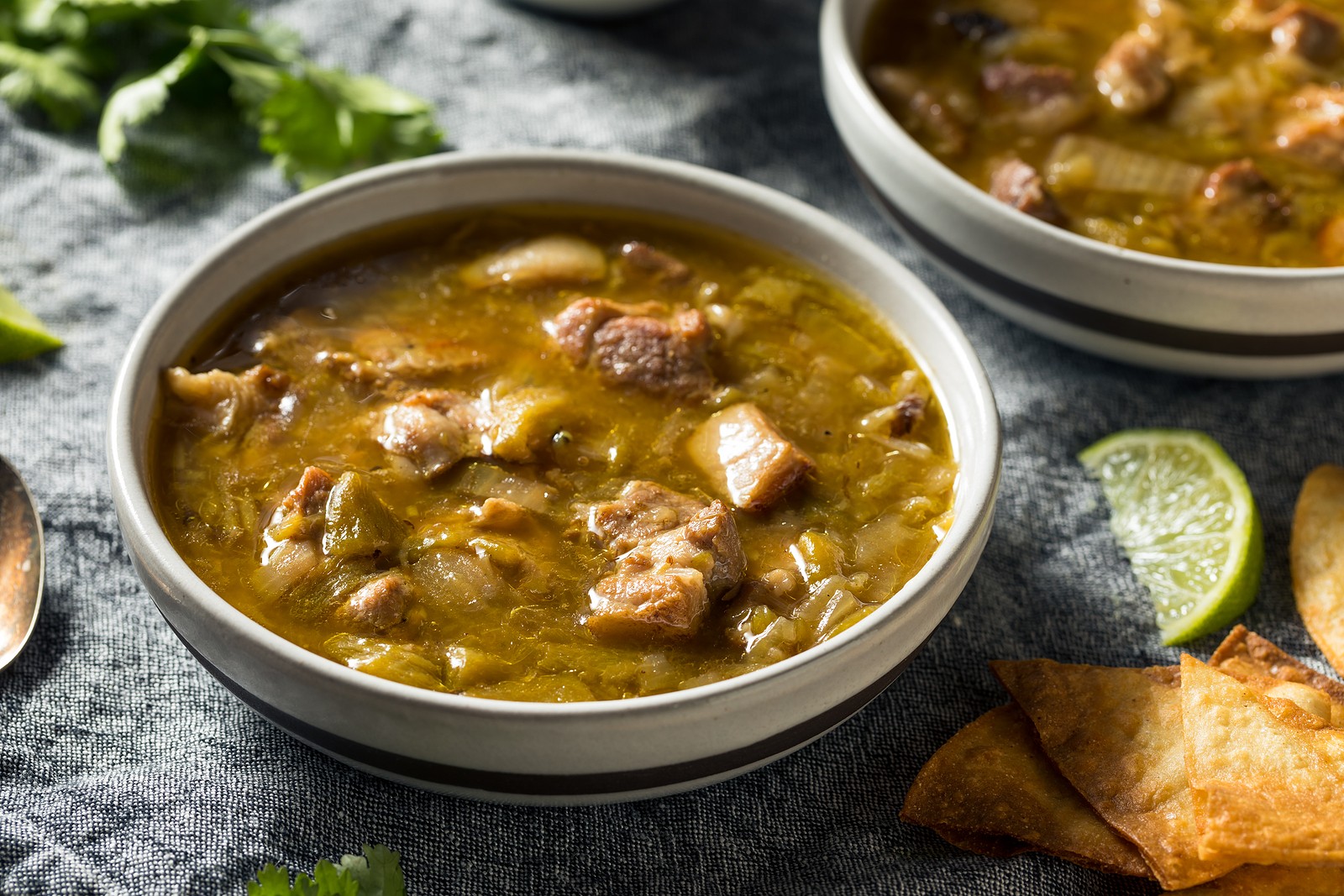 Start with several cans of undrained roasted tomatillos, chopped fresh onion, and a couple tablespoons of minced garlic. Add them to a blender and create a liquid. Set this mixture aside.
Cut up one to two pounds of pork shoulder into bite-sized chunks. Heat up a couple tablespoons of oil in a large pot, then add the meat. Season the cooking meat with salt, pepper, and cumin as you brown it on all sides.
Next, add in the tomatillo liquid to the meat. Then add your favorite Ghost Scream green hot sauce to taste. If you want it a little bit spicier, add several teaspoons. Finally, add at least a cup of chicken stock to the pot.
Simmer on low for one to two hours until the pork is fork tender. Serve as desired.
Your New Favorite Asado de Chili Colorado Recipe
This recipe starts with the same pork shoulder cut into small chunks. Just like the green chili recipe, add oil to the pot and brown the meat.
However, this time you'll want to season the meat with salt, pepper, and chili powder as it browns. Mix in some crushed garlic and a couple teaspoons of cumin, too.
Once the pork is browned on all sides, add two cans of tomato sauce, one can crushed tomatoes, and a large can of prepared enchilada sauce. Spice things up with a few drops of our Ghost Scream Original Hot Sauce. You'll also want to add a bit of water to allow the sauce to thicken over time.
Simmer on low for several hours until the pork is soft and tender. Add to tacos, burritos, or eat alone in a large bowl with avocado slices on time.
Greens vs. Reds: Which One is the Winner?
Ah, this is really a trick question. When it all comes down to it, the only winner is the person who is enjoying the meal.
Choosing between red hot sauce and green hot sauce is kind of like picking your favorite child. There's no clear winner, but you might have one you favor on a particular day. (We're kidding. But seriously. The one that knows to grab the Ghost Scream before dinner is clearly the frontrunner, right?)
Whether you select red or green is ultimately personal preference, as any meal is good when you mix in a little extra heat.
Ghost Scream Ghost Pepper Hot Sauce in Red and Verde
At Ghost Scream, we would never want our customers to have to make such a serious decision as team red or team green. That's why we're proud to say that we offer both varieties of hot sauce featuring ghost peppers.
Our Original Hot Sauce and Ghost Truffle Hot Sauce are red, while our Green Reaper Hot Sauce and El Verde Hot Sauce are both green. To even the score, we also have our Ghost Scream Vindaloo Curry, which is yellow, and chili jam.
Think of it as a whole collection of colorful deliciousness, designed to spice up your life.
Ready to learn why Ghost Scream is beloved by both red and green fans alike? Visit our online hot sauce store today to see for yourself.