If you're a spicy food lover, chances are you can appreciate a unique spin on a spicy snack. Beyond the classic Takis and Flamin' Hot Cheetos, there's a whole world full of unique and spicy snacks out there that we think you should know about.
Zapp's Spicy Cajun Crawtators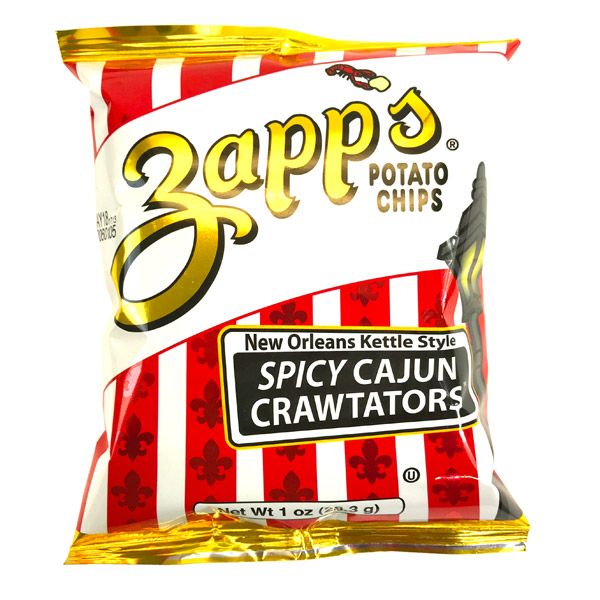 Savor, spice, and...seafood? That's right! Zapp's Spicy Cajun Crawtators are kettle chips full of unique flavors and were inspired by New Orleans creole culture. If you like crawfish and some serious kick in your snack, then we'd recommend trying these chips.
Nongshim Spicy Shrimp Crackers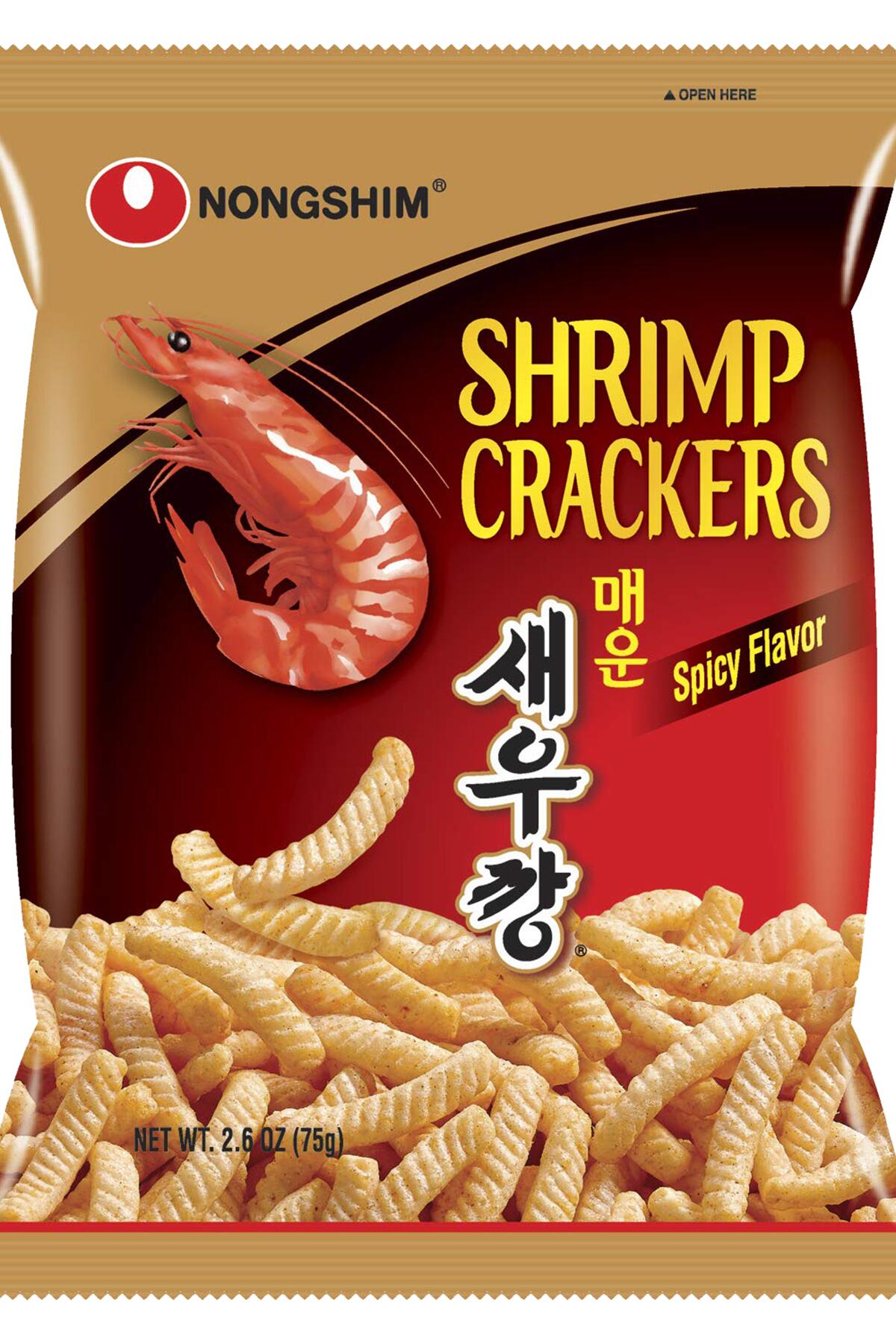 While we're on the topic of seafood, another notable mention is the Nongshim Spicy Shrimp Crackers. This spicy seafood snack originated in South Korea and has made its way to U.S. supermarkets after gaining some well-deserved popularity. These crackers are specifically unique because the shrimp flavor comes from actual ground shrimp!
Grillo's Spicy Pickle Spears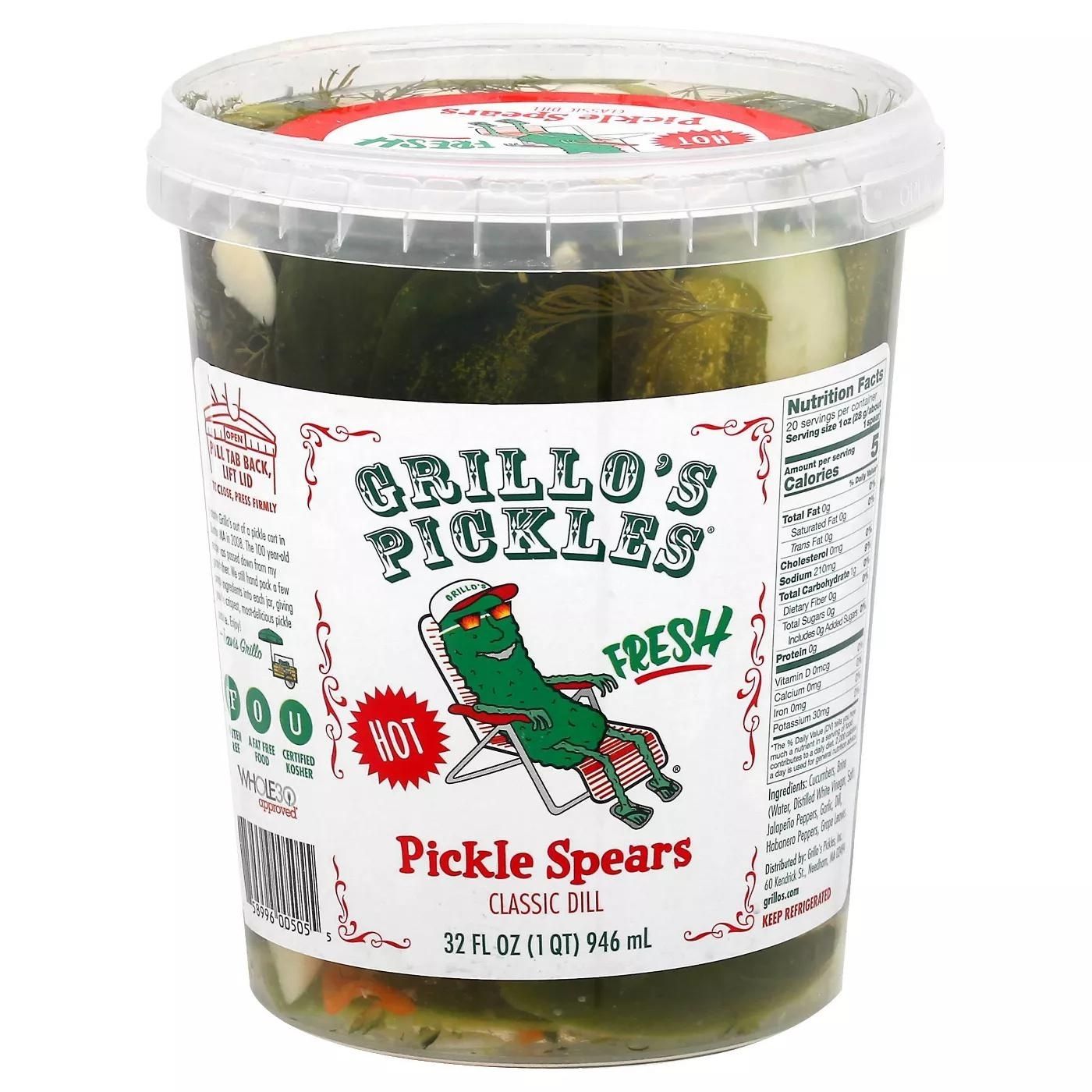 A classic dill pickle, but make it extra flavorful and spicy - that's exactly what you get with Grillo's Pickles Hot Italian Dill Spears. These spicy pickles are a great option if you're wanting a healthier snack or want to add a little kick to your next sandwich. Want to get even crazier? Add some of Ghost Scream's Original Hot Sauce.
Paqui Haunted Ghost Pepper Tortilla Chips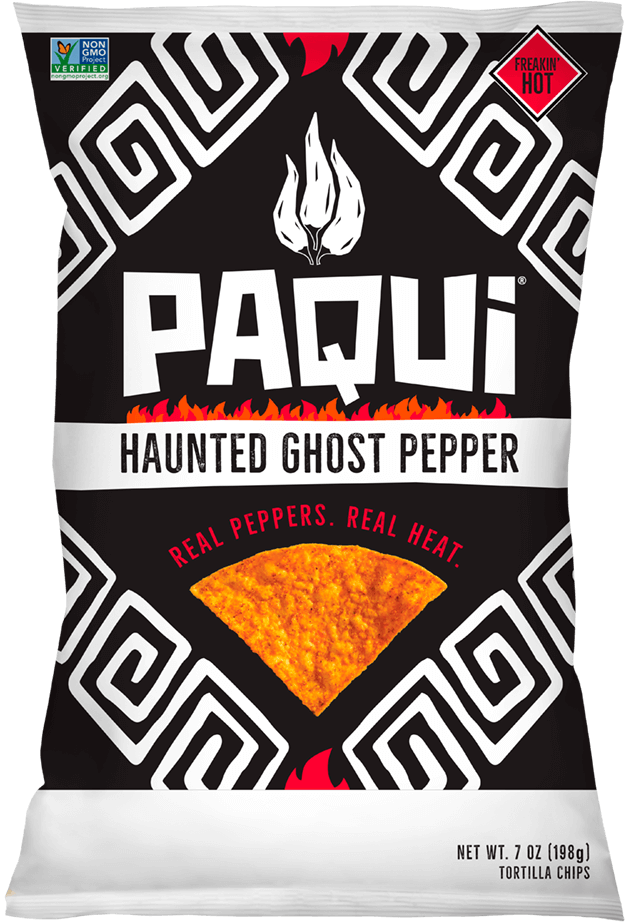 Made with a combination of ghost peppers, cayenne and chipotle, the Paqui Haunted Ghost Pepper Tortilla Chips guarantee extreme heat with every bite. Not only will this spicy snack scare your taste buds with its heat, it's also a healthier snack option made with 100% natural ingredients.
Spicy Sriracha or Wasabi Peas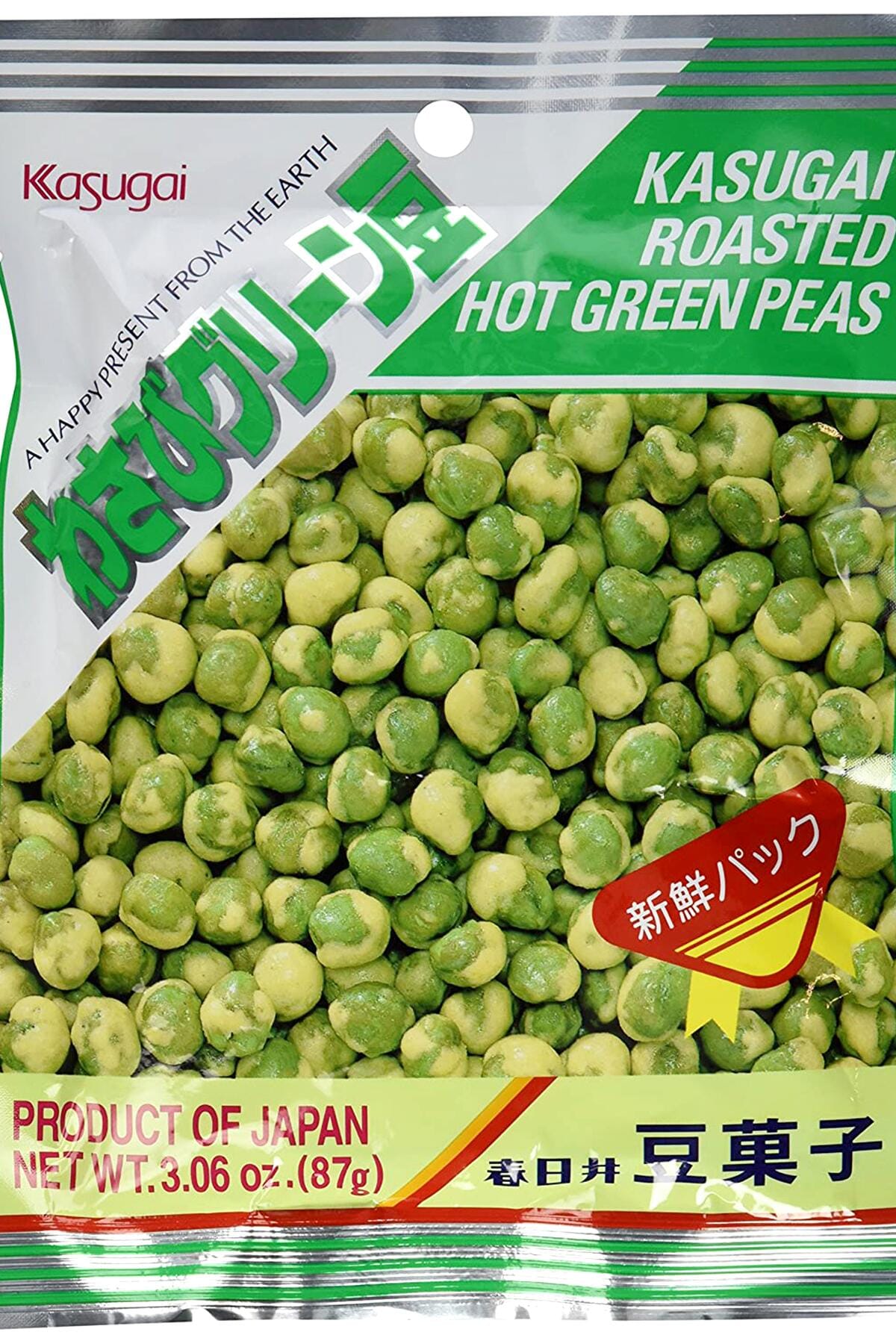 If you're looking to clear out your sinuses, we recommend grabbing a bag of spicy sriracha or wasabi peas. Spicy and crunchy, these snacks are another healthier option if you need to satisfy your snack cravings. For Spicy Sriracha Peas, we recommend the Korean brand Hapi Spicy Sriracha Peas which have a spicy yet flavorful chili-garlic flavor. If you want to step up the intensity with some wasabi peas, we recommend grabbing a bag of the Japanese Kasugai Wasabi Peas.
Tao Kaei Noi Spicy Seaweed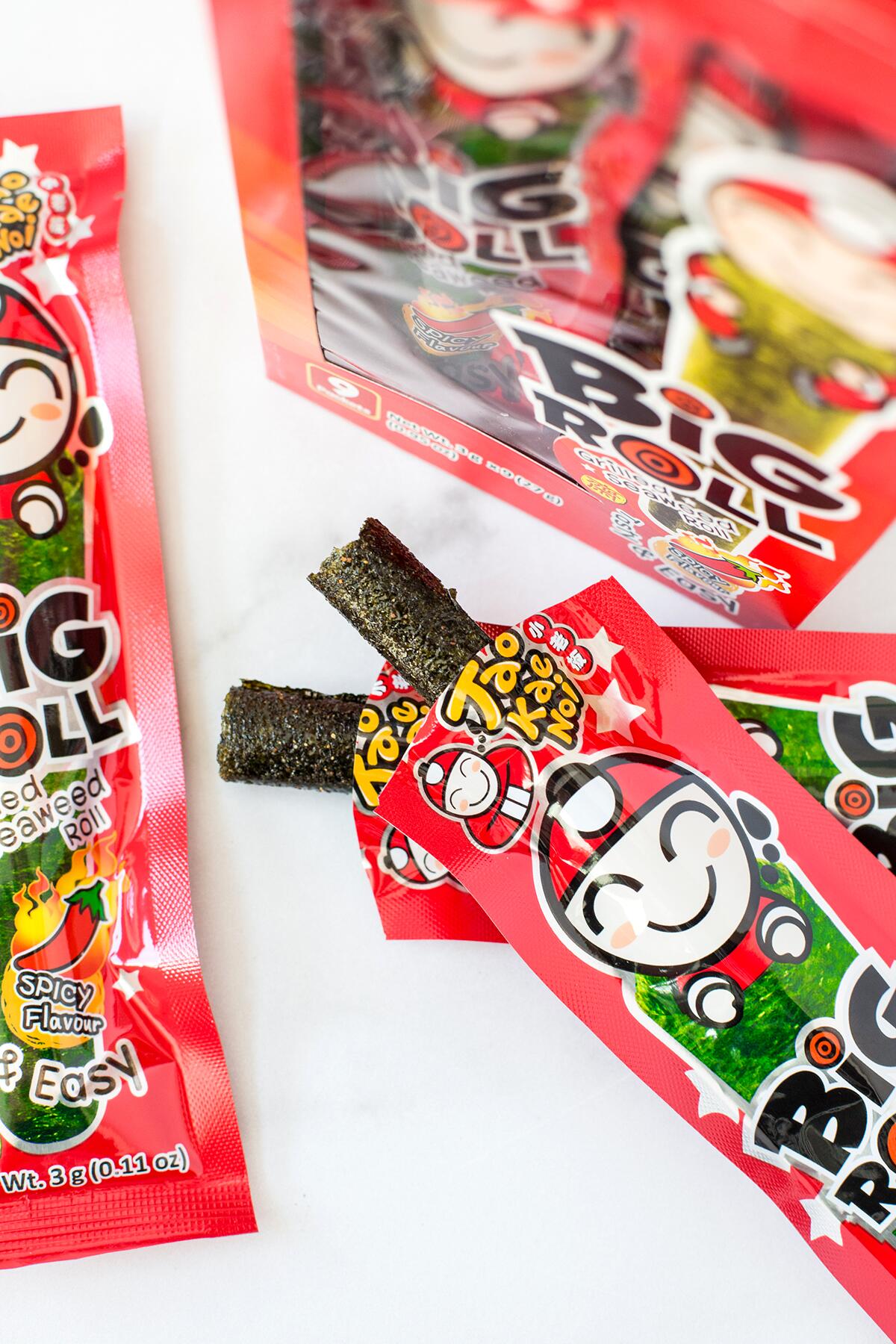 Over the years, dried seaweed has become an increasingly popular snack option. It's crunchy, salty, and healthy - what more do you need? Heat! Tao Kaei Noi Spicy Seaweed does not disappoint when it comes to flavor and spiciness. You can snack on it with drinks, add it to a bowl of Asian noodles, or have it by itself! You could even throw on some of our Smoked Salt if you want to kick things up a notch!
We hoped you enjoyed exploring some of the super spicy yet unique snacking options like we did! If you want to mix things up even more, you can always add some of Ghost Scream's Ghost Pepper Hot Sauce or Smoked Salt to any of these snacks to bring on extra heat and flavor!