Posted by Ghost Scream Hot Sauce on Sep 24th 2021
From Haiti, to England, to China, you can only imagine the variety of spicy meals that have originated from all over the world. We're here to rank the top 5 spiciest dishes in the world, and you'll find that a lot of these dishes are made with Ghost Peppers, the main ingredient in Ghost Scream's Specialty Hot Sauce and one of the hottest peppers in the world. If you're a spicy food lover and want to try one of the spicy cuisines below, we advise you to try these with precaution. These fiery foods may be too hot to handle for your taste buds.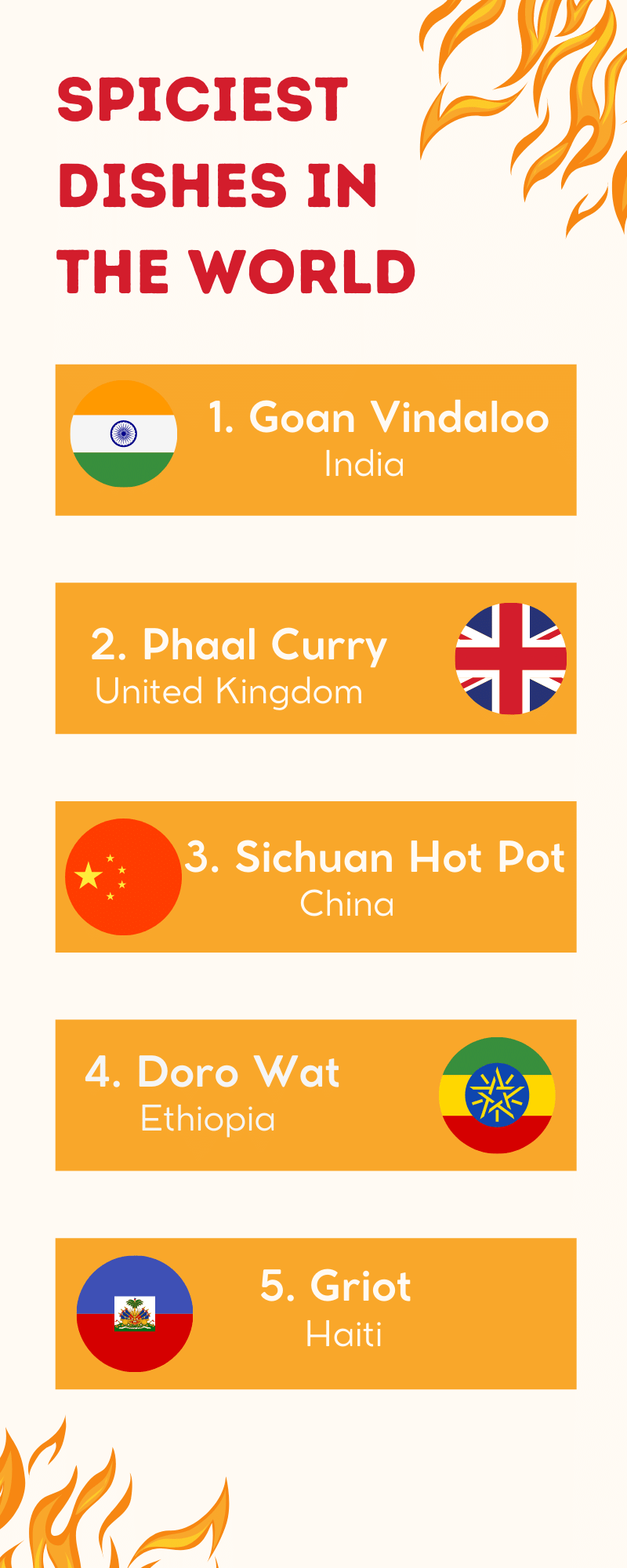 5. Griot – Haiti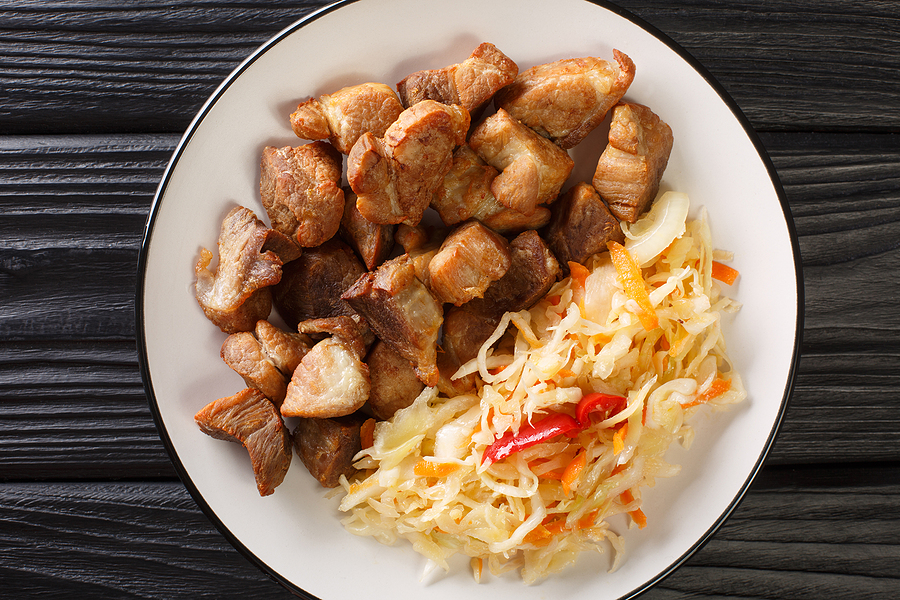 One of the spiciest dishes from the Caribbean comes in 5th place on our list. Griot is the spiciest cuisine that Haiti has to offer and is traditionally made with pork shoulder and spicy T-malice sauce. After the pork sits in a citrus marinade, it is braised and then fried giving it a crispy and browned exterior. After the pork is braised and fried, this meal is typically smothered in an extremely hot Haitian sauce that is made with habanero peppers, apple cider vinegar, and spicy pickled peppers. You can add some extra hot peppers on top or some of Ghost Scream's Original Hot Sauce if you want this to be the most fiery dish you've ever had.
4. Doro Wat – Ethiopia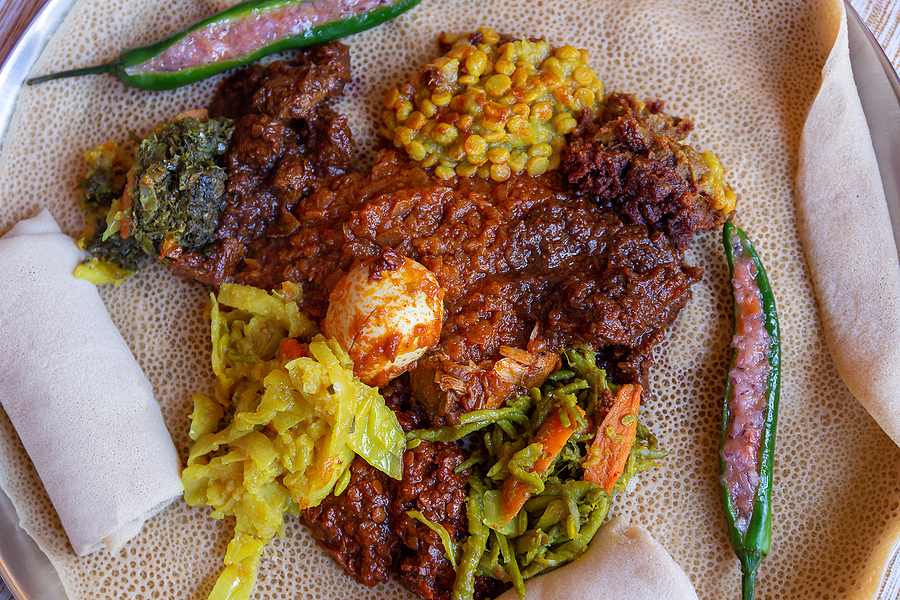 Next up on our list is Doro Wat, Ethiopia's national dish. Doro Wat is an extremely spicy soup or stew that is typically made with chicken, beef, lamb, liver, or boiled egg and a variety of vegetables. This incredibly scorching hot stew is typically made with a variety of spices and hot peppers such as dried red chiles, paprika, cayenne pepper, fenugreek, and other spices to bring on all the heat and flavor! Feel free to add to the seasonings list by adding some of Ghost Scream's Smoked Salt and pair it with some injera bread and it'll make for the most delicious and spicy dish. Because this is the national dish, it is typically prepared for special occasions and parties and is always the fan favorite.
3. Sichuan Hot Pot – China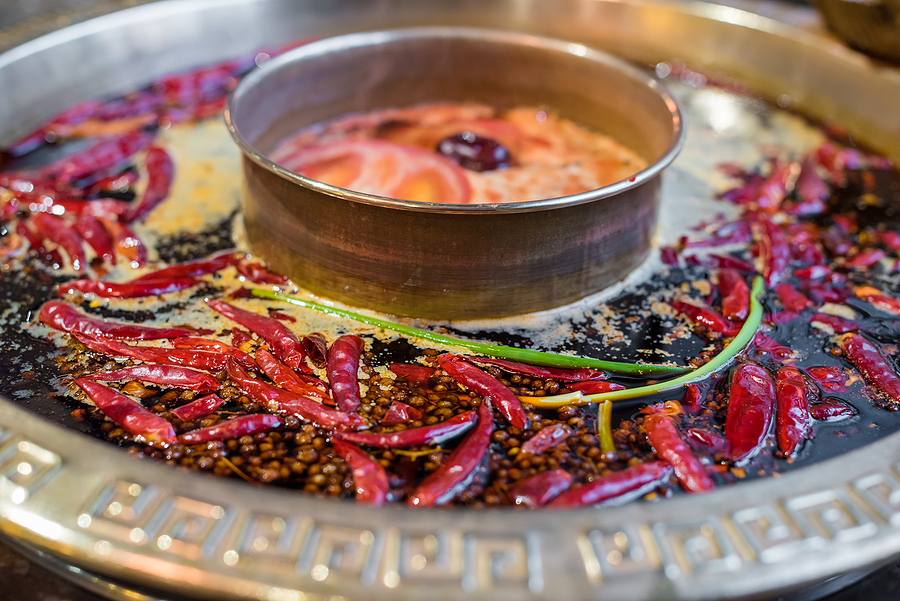 While many Chinese hot-pot dishes have intense heat, none come close to Sichuan which is why we rank the Sichuan Hot Pot for #3 on our list of spiciest dishes in the world. Sichuan food is renowned for being incredibly spicy, so adding it to a hot pot makes it one of the spiciest dishes in the world. So what is a Sichuan Hot Pot? It's a Chinese cuisine where a large bowl is filled with a red, scorching hot broth infused with Sichuan peppers like red chiles and Sichuan peppercorns and is accompanied with raw pieces of meat, garlic, onion, and other vegetables. Hot Pot is typically viewed as a communal and a self-service meal that is guaranteed to make your eyes water and mouth burn.
2. Phaal Curry – UK/India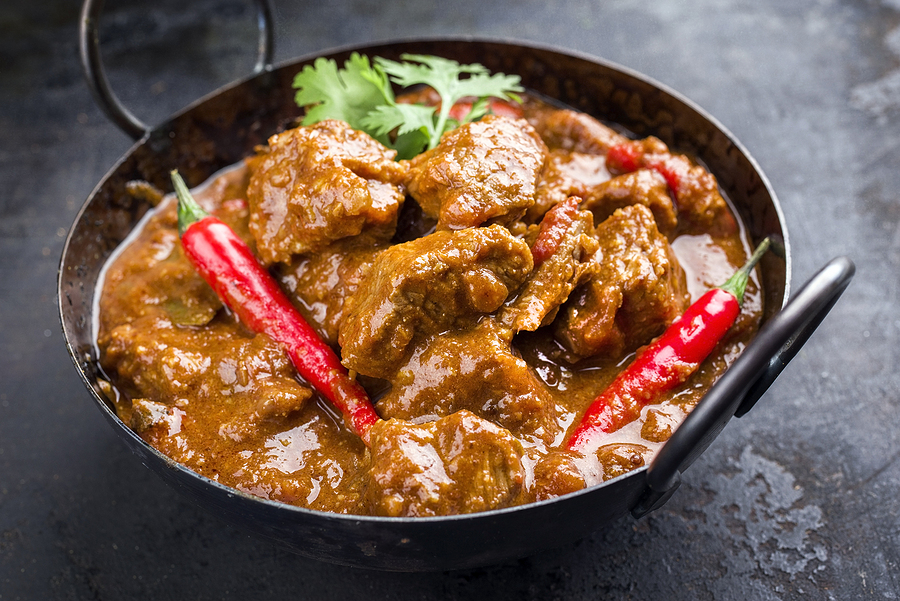 Coming in at #2 is an Indian curry considered to be the hottest curry in the world. In fact, Phaal Curry is so spicy that those who attempt to eat it are often required to sign a liability waiver. So where did this incredibly spicy dish originate? Phaal Curry originated from England but quickly made its way to India as this hot curry dish became more and more popular for its flavor and heat. All the heat in Phaal Curry comes from habanero peppers or scotch bonnet peppers, and recently some restaurants have started making it with ghost peppers. If you want to take heat to the next level with this dish, we recommend mixing in some of our Chili Garlic Paste to the curry.
1. Goan Vindaloo – India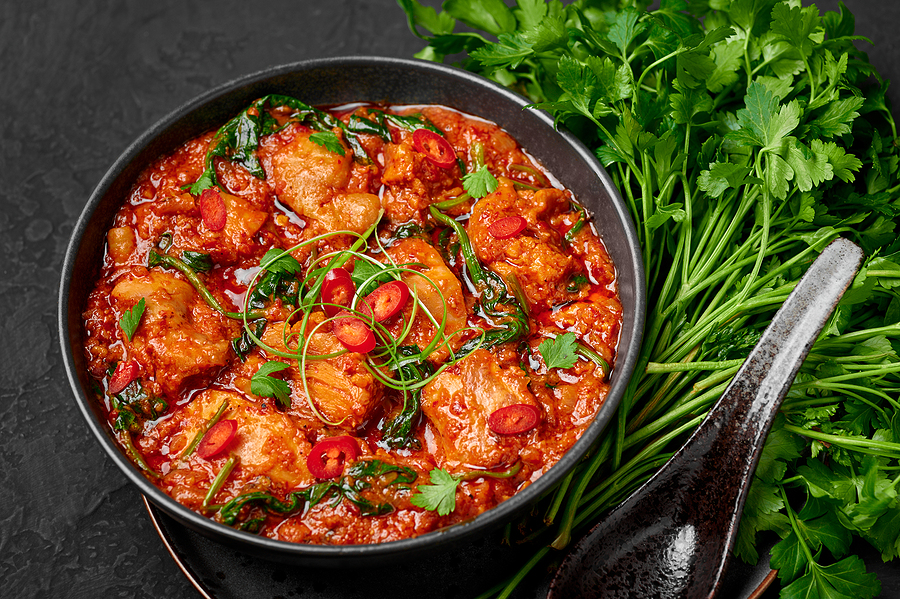 While most Indian cuisine is globally known to have some of the spiciest food, no Indian dish compares to Goan Vindaloo when it comes to heat. Traditionally made with Bhut Jolokia or ghost pepper, this Indian dish can be described as "scorching hot," which is why we give Goan Vindaloo spot #1 on the list of spiciest foods in the world. Vindaloo was originally a Goan-Portugese dish that was made with red wine, peppers, and garlic but after gaining popularity in India, it has been improvised with coconut, vinegar, and hot chili peppers. If you want to make the spiciest dish in the world even spicier, try adding some of Ghost Scream's Vindaloo Curry Hot Sauce to this dish. If you're brave enough to try this dish, then good luck to you!
Now that you know about some of the spiciest dishes in the world, it's time to put to your taste buds to the test! We challenge you to try to make one of these spicy foods and incorporate one of Ghost Scream's specialty hot sauces. If you're not up for the challenge, we don't blame you! Our gourmet hot sauce is made with one of the hottest peppers on scoville scale.